Nokia has officially unveiled the Lumia 928 and the Lumia 925, featuring an aluminium chassis for the first time in a Lumia device.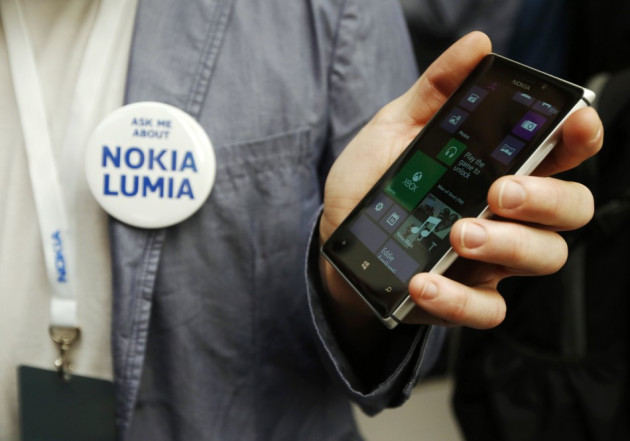 Jo Harlow, Nokia's executive vice president in charge of smart devices, and Stefan Pannenbecker, vice president for industrial design, have revealed the 925 as Nokia's new flagship Windows phone at an event in London.
The phone, which has an aluminium rather than plastic rim, is 8.5mm thick and weighs 139g, much less than the bulky Lumia 920 (185g).
Many of the Lumia 925's specs are the same as the 920. Both use a 1.5GHz dual-core Snapdragon processor and have 1GB of RAM. The 925 however has a smaller amount of internal storage, 16GB as opposed to the 920's 32GB.
The 925 also features a 4.5-inch OLED display with a 1280 x 768 resolution and, like the 920, an 8.7-megapixel PureView camera. The front-facing camera however is 1.2 megapixels compared to the 920's 1.3.
The Super Sensitive display also allows users to control the 925 with their fingernails or if they're wearing gloves, a feature shared by the Lumia 920 and smaller 820.
As with the 920, the new 925 also allows for wireless changing and can be customised with different coloured cases, much like the Lumia 820.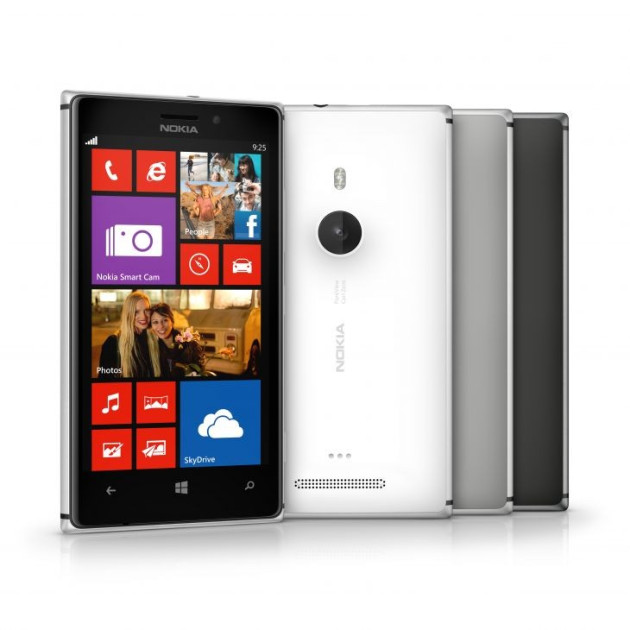 The big addition to the 925 is Nokia's Smart Camera app, a photo-editing app which takes multiple shots and allows users to choose the best one. It also has a function that allows you to remove moving objects from pictures so if you're taking a photo in a crowded place and somebody walks past, you can remove them from the image later using Smart Camera - a feature seen recently on the Samsung Galaxy S4.
Though Smart Camera is only available on the 925 for now, a firmware update, dubbed Nokia Lumia Amber, is scheduled to be released later in 2013 and will bring Smart Camera to Nokia's entire suite of Windows Phones.
The 925 will be shipping in June priced around €469 (£397) and be available in the UK through Vodafone. Patrick Chomet, Vodafone's group director of terminals, also spoke at the Nokia event, explaining that an exclusive 32GB of cloud storage would be available on the 925 when bought with Vodafone.
928
Nokia also showed off the Lumia 928, which features a 4.5 inch OLED display, compared to the 920's LCD IPS screen and an improved battery life, allowing for 16.2 hours of talk time compared to the 920's 10.8.
Generally, the 928 is similar to the 920. Both smartphones feature a 8.7-megapixel PureView camera with Carl Zeiss optics, run on a 1.5Ghz Qualcomm S4 processor, have 32 GB of internal storage and 1 GB of RAM. However, the 928 is geared more toward video recording, using an improved Xenon flash and three microphones allowing for better sound pick-up.
"We're continuing to really push design."
The 928 also has 140 decibel speakers and is taller and lighter; 133mm compared to the 920's 130.3mm height and 162g against the 920's 185g.
However, colour options for the 928 are more limited, as it comes only in black or white compared to the 920's additional yellow or red outer casings.