Nokia's MeeGo mobile phone operating system, which the company recently updated for the final time before discontinuing it, has already been revived by the Finnish startup firm Jolla.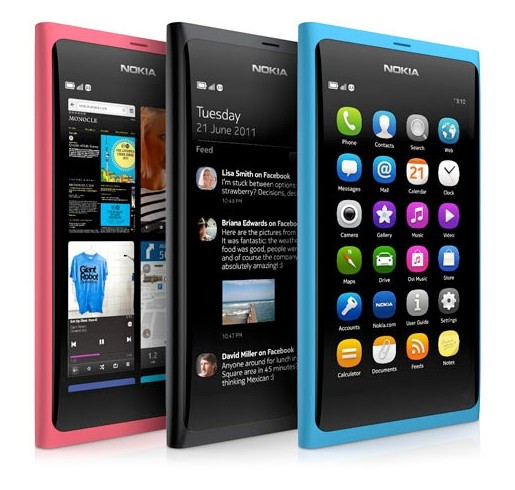 Jolla has signed up many former MeeGo staff who left Nokia and the company plans to produce smartphones running the software.
The N9 smartphone was the only handset released by Nokia that used MeeGo.
Jolla's LinkedIn page describes the firm as an independent Finland-based smartphone company that continues the excellent work that Nokia started with MeeGo.
It says the Jolla team is made up of directors and core professionals from Nokia's MeeGo N9 organisation, together with "some of the best minds working on MeeGo in the communities".
Jussi Hurmola, previously director of integration on MeeGo while at Nokia, becomes CEO.
Marc Dillon, who was MeeGo's principal engineer for configuration management is chief operating officer for Jolla, while Stefano Mosconi is listed as CIO and founding member.
"Nokia created something wonderful - the world's best smartphone product. It deserves to be continued and we will do that together with all the bright and gifted people contributing to the MeeGo success story," a statement on LinkedIn reads.
The company has been formed by international private investors and partners to design, develop and sell new MeeGo-based smartphones.
It is not known if Jolla bought the rights to MeeGo from Nokia or if the Finnish mobile phone giant has licensed the product to them.
Nokia's partnership with Microsoft has seen the Windows Phone 7 software used on handsets such as the Nokia Lumia 800 and 900, following the demise of Nokia platforms such as MeeGo and Symbian.
Microsoft recently leaked news that Windows 7 phones, such as those in the Lumia range, will not be able to run Windows 8 when it is released.
Nokia has claimed it has a backup plan if the partnership with Microsoft does not work out, causing many to speculate it may switch to the Android Jelly Bean mobile operating system instead.