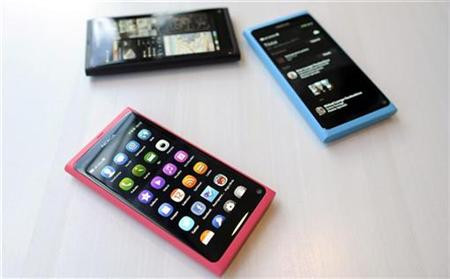 Finnish phone-maker Nokia's Web site revealed that its first, and likely last, MeeGo-running handset, the N9, will be hitting stores Sept. 23, roughly the same time that Apple's highly anticipated iPhone 5 handset is expected.
The Nokia N9
While not boasting a dual-core processor, the N9 is set to boast some incredibly strong tech. The device will reportedly come loaded with a 1Ghz processor, 8-mega-pixel camera and house an impressive 3.9 inch AMOLED display, coated with Gorilla Glass for added protection.
Additionally, the handset will come pre-loaded with 16GB of storage, with the option to upgrade it to a maximum of 64GB.
The N9 has already generated a significant amount of buzz being the first -- and most likely last -- smartphone by Nokia to run the open-source, MeeGo operating system.
Analysts speculated that the decision to use MeeGo came before the company had finalised its deal to release a slew of handsets running Microsoft's Windows Phone 7 OS.
Prior to the deal, the company had been suffering a rapid decline in its then sizable share of the mobile phone market, thanks in no small part to the negative response to its Symbian OS.
The company is expected to follow the N9's release with the first of its new Windows Phone 7 handsets.

The Apple iPhone 5
As is the case with all new Apple products, the company has remained tight-lipped about the next entry into its iPhone franchise. To date, even the name "iPhone 5" is a creation of the world's media.
Yet despite the lack of official word, numerous Web sites and newspapers have pegged the iPhone 5 for a September release.
Most recently a report from Digitimes said an unnamed source had revealed that Pegatron Technology had secured a 10-million-unit order from Apple.
The report alleged that Pegatron Technology was the second company to secure an original design manufacturer (ODM) deal with Apple for the iPhone 5.
The article went on to guess that the deal indicated a September iPhone 5 release.
The rumour adds to speculation that began earlier in the year, when a suspicious looking Apple job post indicated that the company was bolstering sales staff numbers around August. Numerous media outlets took the post as indicating a major Apple release in either later August or early September.