Oracle will give its customers access to Nokia's mapping software in a deal set to be officially announced today, according to a report.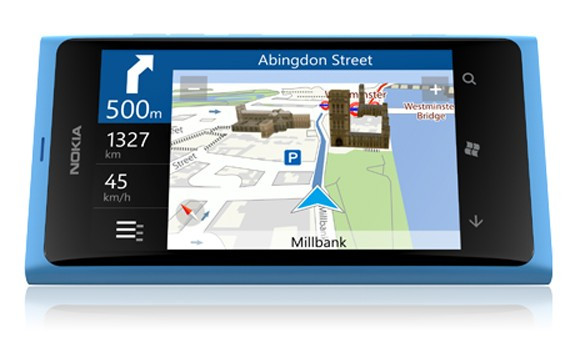 The Wall Street Journal claims a Nokia spokesperson confirmed the deal to them which would mark the latest maps partnership between Nokia and some of the biggest names in the technology industry.
Nokia already has deals in place with companies such as Microsoft, Amazon, Groupon and Yahoo but the deal with Oracle, due to be officially announced at OracleWorld in San Francisco today, would open up Nokia maps to a new channel of users.
As a result of the deal, Oracle will be able to give its customers - which are predominantly in the enterprise sector - an easy way to integrate Nokia's mapping technology into Oracle applications.
Nokia has been a leader in the mapping sector since its purchase of Navteq for $8.1 billion (£5bn) in 2007 and the Finnish company has poured billions of pounds of research and development money into refining its offering.
Last week at the Paris Motor Show, Nokia announced partnerships with six automotive brands including BMW, Mercedes and Garmin to use Nokia's maps in there next in-car navigation systems.
Nokia faces competition from Google's mapping solution as well as from Apple's new Maps app, though the latter has had a less than auspicious start, which prompted an apology from Apple's CEO Tim Cook last week.
Nokia's maps have been seen as among the best on offer on smartphones for a number of years, and the more recent introduction of Nokia Drive, gives users of Nokia's Lumia range of smartphones access to fully-featured, turn-by-turn, voice-guided navigation.
Stephen Elop, in a recent interview, highlighted the importance of location services to the struggling company: "We have strong mapping, we have strong navigation capabilities, but those examples are just the tip of the iceberg on what we believe-and you certainly see it from our competitors as well, what they believe-the future holds as it relates to location-based services."