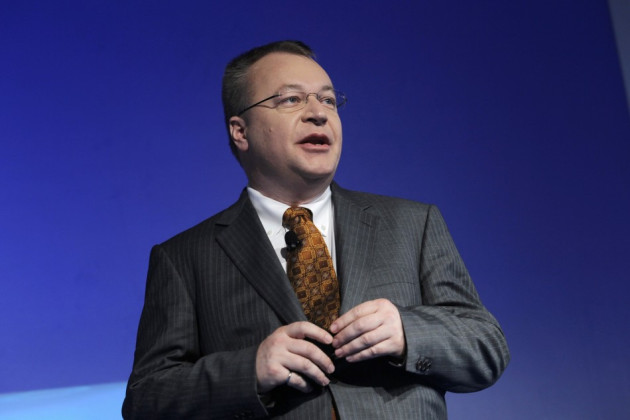 Nokia chief executive Stephen Elop has claimed that he cannot afford a reduction in his $25m (£16m) payoff from the company because of the cost of his divorce.
The boss of the Finnish mobile handsets company told his employers that his wife would demand half of the money, and he did not know if he would be able to persuade her to accept a reduction, according to the Helsingen Sanomat newspaper. Nokia had pleaded with him to accept a lower sum when news of his lavish payoff caused outrage.
Elop, who previously worked for Microsoft before taking over at Nokia, will return to the US tech giant once its takeover deal with Nokia is finalised.
As part of the deal, Elop will receive 18 months' salary and a "management short-term cash incentive", which combined comes to $5.7m.
He is also entitled to share awards worth $19.7m.
Finland's finance minister Jan Vapaavuori said: "I find it difficult to understand the merits of this bonus."
Initially, Nokia's chairman Risto Siilasmaa claimed that Elop's contract terms were similar to those of former Nokia CEOs but has since admitted his comments were misleading. Elop would get $19.7m more than Nokia's previous CEO Olli-Pekka Kallasvuo who was fired three years ago.
Microsoft will buy Nokia's mobile phone business for $7.2bn and has agreed to foot the bill for half of Elop's payoff. Shareholders are due to vote on the deal on 19 November.
Once the world's largest manufacturer of mobile handsets, Nokia's fortunes declined with the surge in popularity of smartphone devices.