Nokia has reported a total operating loss of €576m (£467) from revenue of €7.2bn for the third quarter of 2012, as Lumia sales fall by a quarter.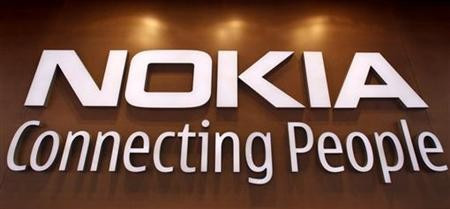 The disappointing figures were caused in part by tumbling Lumia smartphone sales, down 28 percent to just 2.9 million units for the quarter.
Poor sales have been passed off as eager Nokia fans waiting for the new Windows Phone 8 devices which will be launched later this month, although Nokia seems to have cannibalised it's own Lumia sales by announcing the new hardware months in advance.
CEO Stephen Elop described the last three months as "a difficult quarter" for the Finnish company, blaming the upcoming Windows 8 devices for encouraging consumers to wait, instead of buying existing Nokia hardware.
The inability to update current Lumia phones to Windows Phone 8 - instead, they will get an update to 7.6 - will no doubt have stopped savvy consumers from buying Nokia until WP8 comes out on 29 October.
In the previous quarter Nokia sold four million Lumia devices, making the drop to 2.9 for Q3 significant - hopefully consumers will be more interested in the upcoming Lumia 920 and 820 Windows Phone 8 devices, which are due to go on sale in a matter of weeks.
Although Nokia doesn't break the figures down fully, the company said it sold just 300,000 phones in the US during the last quarter, half the number it sold in Q2.
Difficult quarter
In total, Nokia sold 82.9 million devices worldwide during the third quarter, of which 6.3 million were smartphones - but this includes the company's Symbian phones, which run a little-used and somewhat outdated operating system.
CEO Elop said: "As we expected, Q3 was a difficult quarter in our Devices & Services business; however, we are pleased that we shifted Nokia Group to operating profitability on a non-IFRS basis.
In Q3, we continued to manage through a tough transitional quarter for our smart devices business as we shared the exciting innovation ahead with our new line of Lumia products.
In our mobile phones business, the positive consumer response to our new Asha full touch smartphones translated into strong sales.
"And in Q3, our mobile phones business delivered a solid quarter with sequential sales growth and improved contribution margin."
As usual, Nokia performed best with its sales of budget feature phones, which made up 76.6 million unit sales for the quarter, of which 6.5 million were the new full touchscreen version of the Asha phone.
Windows Phone 8 will be launched in London on 29 October and IBTimes UK will be there bringing up-to-the-minute news on the announcement.