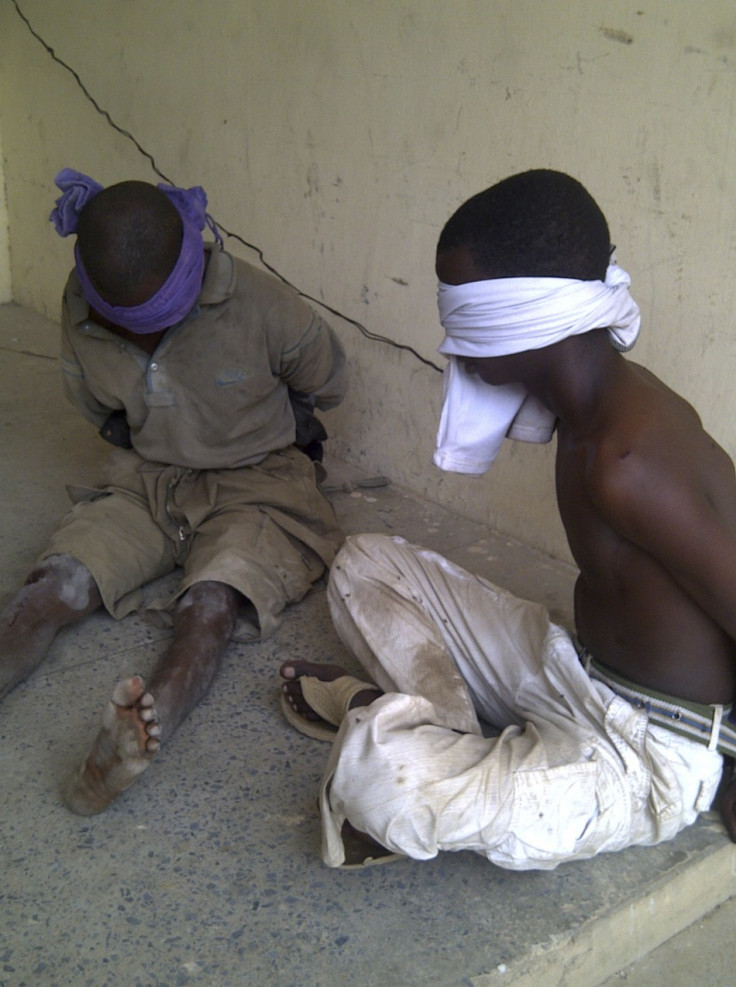 Nigeria's Islamic terror group, Boko Haram, is partly financed by an Algerian terrorist group, a report claimed.
In a report the Nigerian Premium Times claims to have seen documents presented to the Nigerian government, alleging that Boko Haram is financially propped up by an unnamed Algerian terrorist group.
According to the documents, Boko Haram recently received up to N40 million (£157,694.00) from the Algerian group.
The report, which was concluded during joint police and military raids and operations in Kano and Sokoto in December 2011 uncovered details of a partnership between the two African groups.
The Algerian sect gave cash to Boko Haram but also agreed to train the Nigerians militants in weapons handling, hostage taking or bomb making, the report added.
High-ranked members of the two groups met several times in a bid to finalise the details of their cooperation. Nigerian officials became aware of the secret pact after a number of Boko Haram prisoners confessed to the authorities, the Premium Times said.
It said as part of the deal Boko Haram is expected to kidnap western tourists and expatriates, mainly in the capital Abuja and hand them over to the Algerian sect.
Boko Haram leaders have said they finance the sect by robbing banks and cars. They have also admitted to being financially helped by local politicians.
Analysts have previously linked Boko Haram to al-Qaeda in the Islamic Maghreb (AQIM), a branch of the international terrorist network with bases in Mali, Niger and Algeria
The group alleged spokesperson, Abu Qaqa also told The Guardian earlier this year that Boko Haram cooperated materially and financially with Al-Qaeda but tangible proof of a partnership have yet to emerge.
Also Boko Haram has insisted its main goal is one of insurgency against the Nigerian government following widespread corruption amongst the country's political elite and the implementation of Sharia law across the country, currently divided between a Muslim North and a Christian South.
Recent attacks by suspected members of Boko Haram have targeted schools and media outlets, creating more confusion about the group's potential targets and ideology.
However in March the sect denied involvement in the kidnapping and deaths of two men a British construction worker and his Italian colleague in the North West of the country.