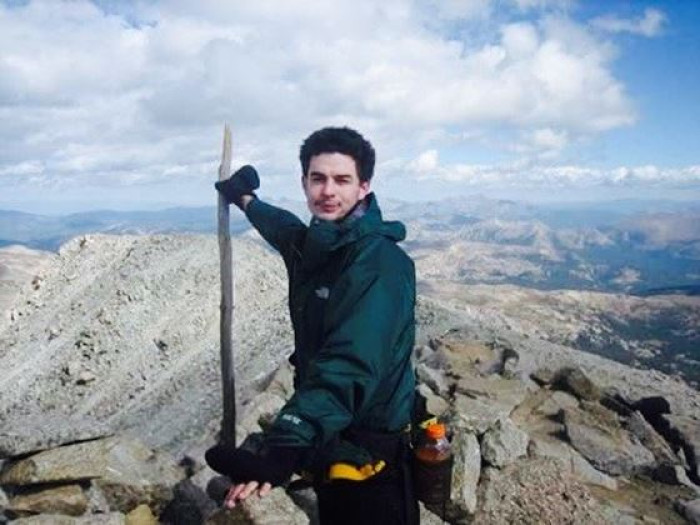 An unarmed deaf and mute man has been shot by police in North Carolina after reportedly attempting to use sign language to communicate with officers. Daniel Harris, 29, was shot after being pulled over following a brief car chase just outside his home in the city of Charlotte on 18 August.
Police said they attempted to pull Harris over for allegedly speeding on the Interstate 485.
After getting out of his vehicle, there was a "brief encounter" between Harris and state trooper Jermaine Saunders, which resulted in Harris being shot and killed instantly.
Eyewitnesses to the shooting claim the father of one died "almost immediately" after getting out of his car. They say Harris was likely trying to communicate with the trooper using sign language before he was killed.
Neighbour Mark Barringer told WCNC: "They should've deescalated and been trained to realise that this is an entirely different situation, you're pulling someone over who is deaf, they are handicapped. To me, what happened is totally unacceptable."
The North Carolina Highway Patrol and the State Bureau of Investigation confirmed they have launched an investigation into the incident which will include a review of the dashboard and body cameras. Trooper Saunders has since been placed on administrative leave.
Harris's family have set up an online fundraising page to help pay for his funeral and are calling for a change in the DMV registration system, which would require US states to set up a "deaf" alert to appear when officers look up a car's license plate.
The family wrote on the YouCaring crowdfunding page: "Daniel K. Harris was unexpectedly killed in Charlotte, North Carolina on Thursday, August 18, 2016. He was unarmed when shot and killed by a state trooper. His tragic death could have been prevented. Police brutality ends NOW.
"Our family is raising funds to cover his memorial and cremation expenses. Any monies left over will be used to set up a foundation in his name to educate and provide law enforcement proper training on how to confront deaf people. With this change, Daniel will be a hero in our Deaf community."