North Korea: Kim Jong-un opens atom-shaped science and technology building [Photos]
North Korea has unveiled a shiny new science and technology complex in the shape of an atom. Members of the Korean People's Army were drafted in to speed up construction, and analysis of satellite imagery shows the sleek structure was completed in about a year. The building's design, clearly visible from the air, is a reminder of North Korea's refusal to abandon its nuclear programme. It has conducted three nuclear tests since 2006 and is believed to be developing a mobile ballistic missile that could potentially reach the US. The North, slapped with UN and US sanctions for its nuclear weapons and rocket programmes, often threatens to destroy South Korea and its allies in a sea of flames.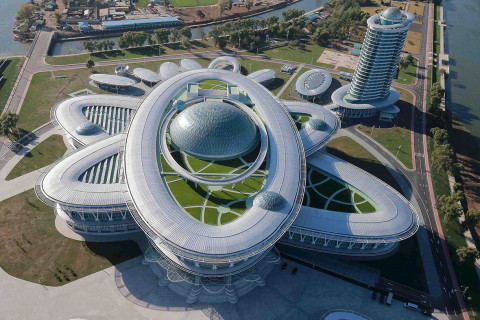 An article carried by the state-run Korean Central News Agency (KCNA) claimed the facility on an island in Pyongyang's Taedong River is powered by solar, geothermal and "other natural energies". The article says the Sci-Tech centre will act as an e-library for scientific work and papers produced by the country's scientists. It apparently features an earthquake-experience room and a virtual-science laboratory, and several "halls equipped with projectors and large touch-screen computers".
North Korean leader Kim Jong-un toured the newly-completed centre, declaring: "Visiting the Ssuk Islet, an islet of science, everyone will know well about the validity and vitality of the policy of the WPK (Worker's Party of Korea) which has been constantly directing big efforts to the development of science and technology." He also expressed delight at a model of a North Korean satellite-carrying rocket that has been installed in the central hall of the complex. Kim said that the complex shows the world how strongly the army and people in North Korea desire to become well-versed in science and technology.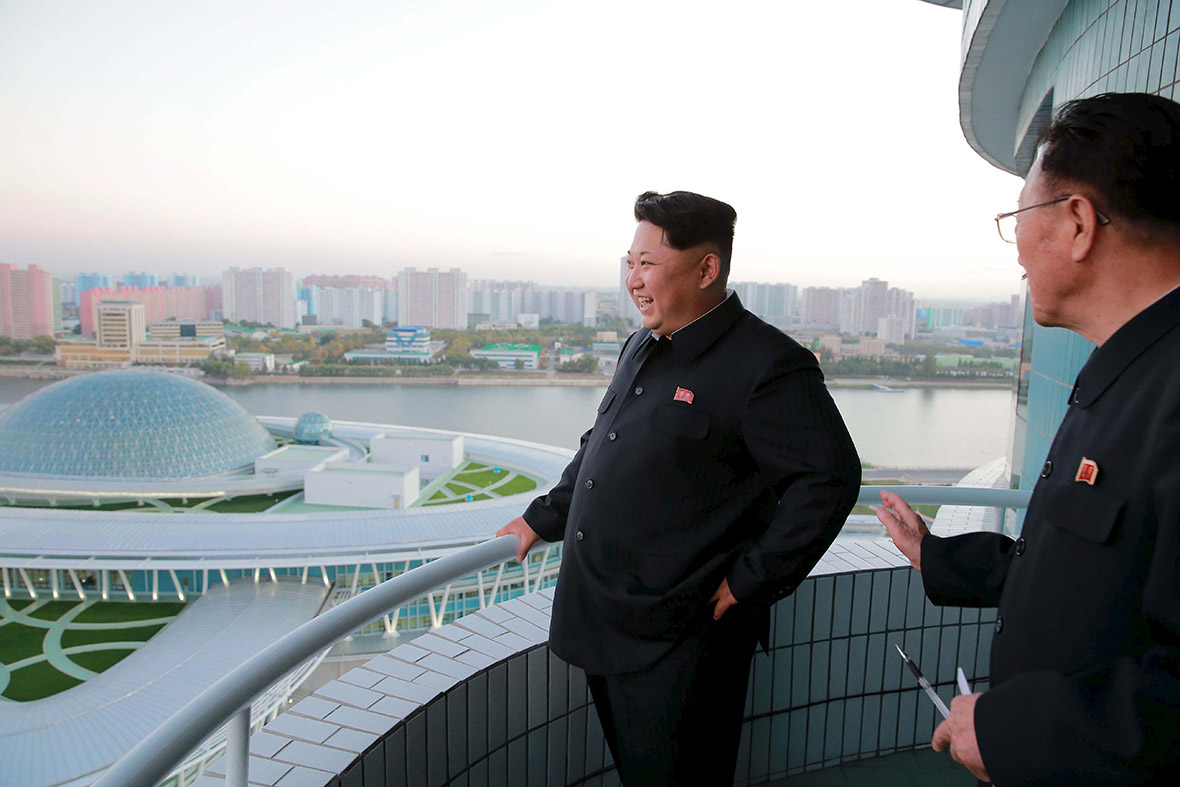 North Korea has recently opened several big, expensive scientific complexes. Just a week ago, Kim toured the newly-completed Mirae Scientists' Street, with futuristic high-rise buildings and apartments to house North Korean scientists and teachers.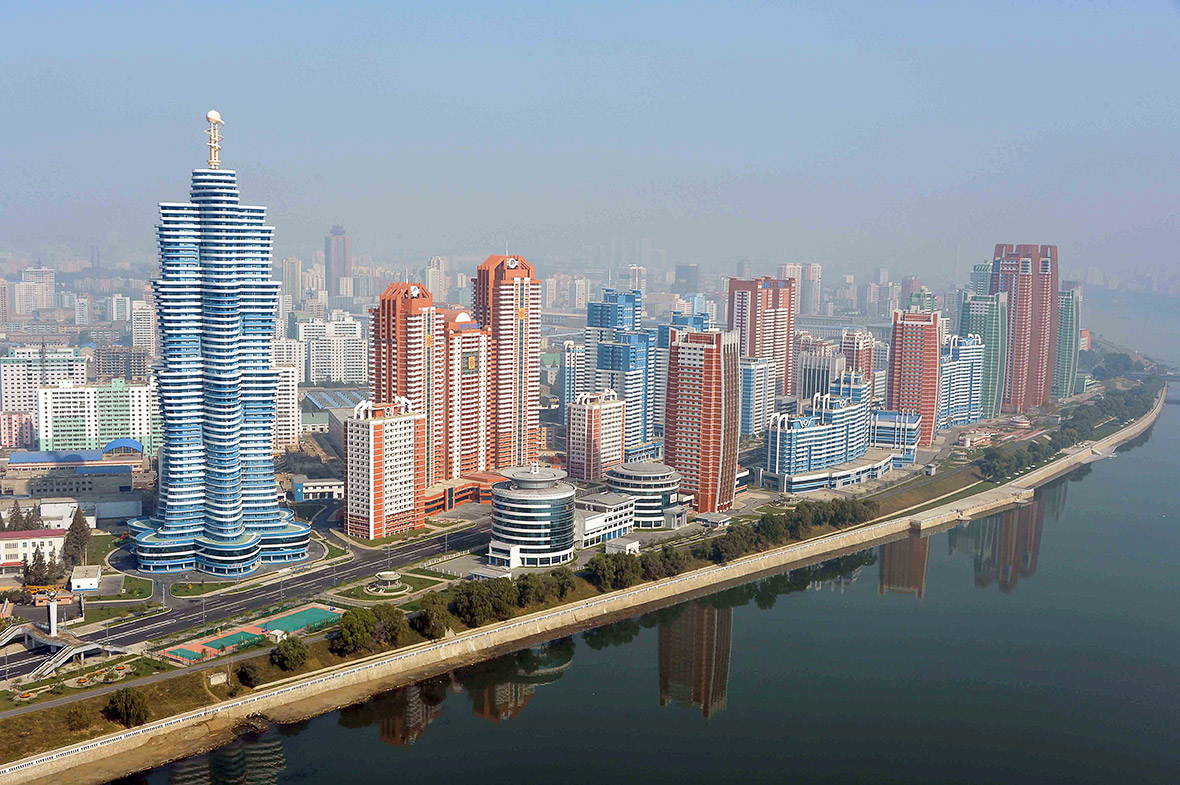 Pyongyang has seen remarkable modernisation programmes of late. A new international terminal was opened in June, built to welcome increasing numbers of visitors from overseas. The facilities are pristine, but the visitor volume remains low.