Kim Jong-un: Photos of North Korean leader surrounded by his adoring female fanbase
North Korea has released photos of Kim Jong-un meeting the country's women's football team at Pyongyang airport after they won the East Asian Cup. The leader lavished praise on the side for beating their bitter enemy South Korea, and held each player's hand to express his approval. The women appeared to be overwhelmed by the gesture, many of them in floods of tears.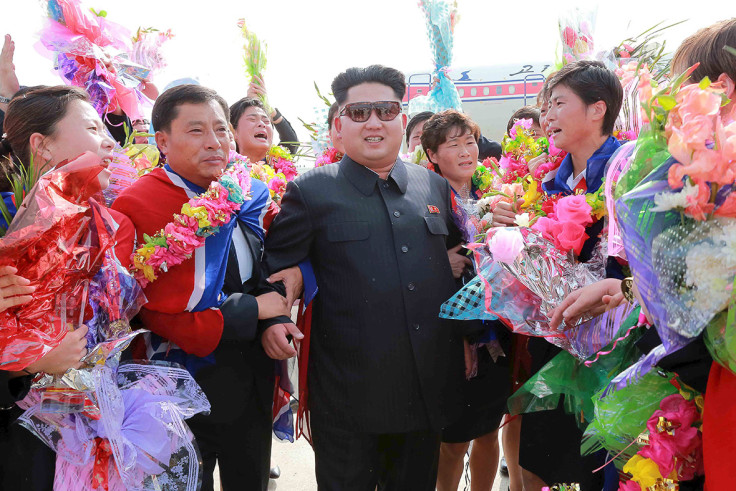 Kim seems to have that effect on women wherever he goes. Photograph after photograph of adoring women clamouring to touch him serve to demonstrate how much the people of North Korea adore their leader.
Although the photos are clearly staged for propaganda purposes, much of the emotion may be genuine. There is a cult of personality around Kim Jong-un (and his father and grandfather before him). North Koreans are taught from an early age that their leader is almost god-like. On the other hand, his loyal subjects know it is in their own interests to be seen fawning over him.
Incidentally, North Korea didn't release any photos of Mr Kim meeting the men's football team at the airport – they lost to South Korea.
© Copyright IBTimes 2023. All rights reserved.