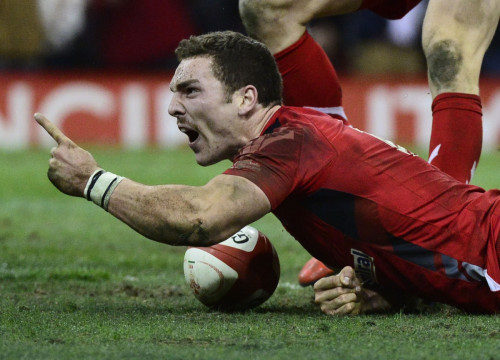 Northampton Saints have received a £60,000 fine for allowing George North to play for Wales against Australia outside the International Rugby Board's official window last month.
An agreement was made with Wales when the 21-year-old signed for Saints earlier this year which would allow him to play for his country.
The decision however went against Premiership policy with Northampton the first team to flout it.
A Premiership statement read: "A meeting took place on Wednesday morning of the Designated Panel appointed by the Premiership Rugby Board under its Code of Conduct to consider the charge against Northampton Saints that the club had breached the Board policy with regard to international player release.
"Northampton Saints admitted the breach with respect to the Board policy through the release of George North beyond the requirements set out in IRB Regulation 9.
"The Designated Panel, comprising three Board members appointed under the terms of the Code, decided that Northampton Saints will be fined £60,000.
"Northampton Saints have decided not to appeal against the sanction.
Northampton director of rugby Jim Mallinder, who was aware of the policy ahead of Wales' selection, told BBC Radio Northampton last month: "I don't find it frustrating because I've known the situation. We want top quality players here, but we also want younger players coming through.
"George North is a fantastic player. We need him for our massive-profile games. But in some of the other games it's great for the other lads to play. I think we've got the perfect balance."
The Premiership agreement states only England players may be released to play for their country outside of the IRB's international window.
A spokesman from the board said: "The policy was agreed by all 12 clubs and any breaches of it are governed by our code of conduct."
The British and Irish Lions winger joined Saints this summer from the Scarlets and will undoubtedly be a key figure in Wales' upcoming Six Nations campaign.
Wales have arranged a fourth match next autumn which will once again fall outside of the IRB's designated window and which will affect North and Welsh teammate Richard Hibbard who is set to join Gloucester from next season.