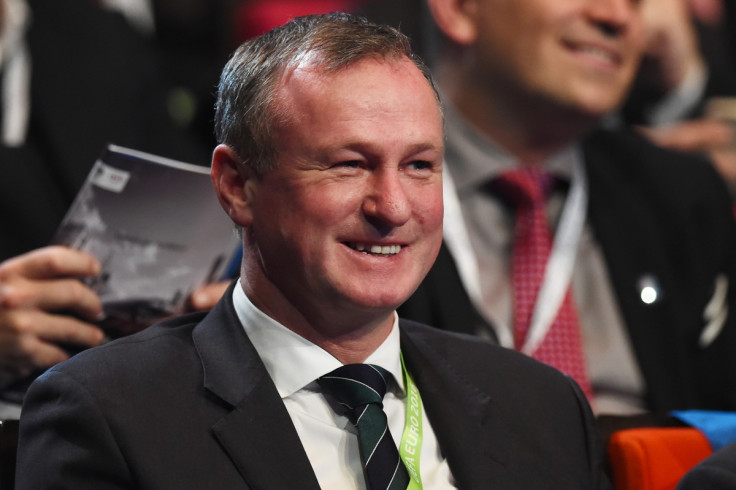 Northern Ireland manager Michael O'Neill has agreed terms on a new four-year contract. The 46-year-old boss, who was appointed in December 2011, steered his side to the Euro 2016 finals and has reportedly been rewarded with a lucrative new deal.
His agreement is worth £500,000 a year and will expire at the end of the next Euro qualifying campaign, according to the BBC. That means O'Neill is set to become the highest-paid manager in Northern Ireland's history.
The new deal is reward for O'Neill's excellent performance in recent times, which has seen Northern Ireland reach the final stages of a major tournament for the first time since 1986. The money-spinning extension will begin after Euro 2016 and will also reportedly include a release clause, which would see the Irish Football Association (IFA) receive compensation if O'Neill opts to move into club management before the expiration of his deal.
In October 2015, O'Neill admitted he was keen to agree a four-year deal with the IFA, rather than the two years he was being offered at the time. "If I am the right person for the job, I would like something of a longer-term nature," he said. "I would probably be looking for a four-year situation which would take the team to the next European campaign."
Northern Ireland won their qualifying group, finishing ahead of Romania and Hungary. O'Neill's side will face matches against Poland, Ukraine and Germany at the Euro 2016 finals in France.