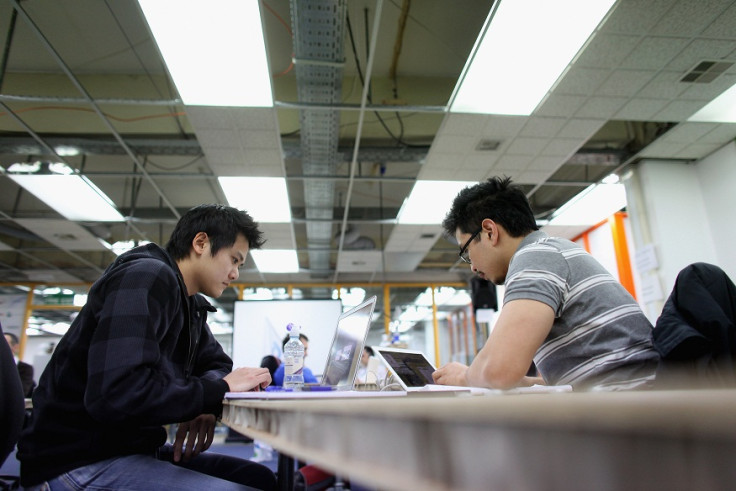 Strong transport links and cheaper office space have made Manchester the largest tech cluster outside of the capital, a report said.
A survey by digital firm WiredScore said 77% of tech professionals in the city said its transport links were a strong draw, while 58% added lower commercial property prices compared to the south made the northern city an attractive place to set up business.
Greater Manchester is the biggest single tech-hub in the north, with 52,000 jobs accounting for £2.2bn in annual revenues, according to Tech North, a government agency set up last year to promote the sector.
The city's tech professionals were recently boosted by the move of more than 2,000 BBC staff to Salford.
The growth of new industries like these are the spark behind former chancellor's George Osborne's push for a Northern Powerhouse.
Osborne's idea stems from improved investment and closer transport links so that the north's population of 15 million can grow into a collective force that could begin to rival that of London and the South East.
Supporter's of the project are in favour of closer ties between the great cities of the north, such as Newcastle, Liverpool, Leeds and Manchester.
WiredScore UK director William Newton said: "What's happening in Manchester's tech scene is perfectly in tune with the idea of the Northern Powerhouse. Digital companies are responding to a different world where people no longer sip data, instead they gulp data in large quantities."
The WiredScore survey said Manchester's ability to attract entrepreneurs led to a 13% increase in digital employment between 2011 and 2014, adding "this upward trend shows no sign of slowing."
Chief executive of Manchester City Council Sir Howard Bernstein added that "the city is on the verge of assuming its potential as a global leader in the digital economy".
Manchester is the seventh fastest growing city in England, according to the latest data from economic group the Irwin Mitchell UK Powerhouse Tracker.