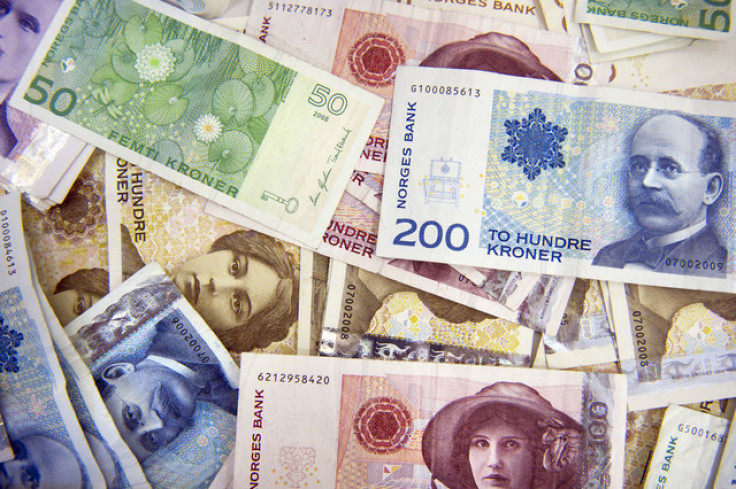 The Norwegian krone rallied to an over two-month high against the euro and one-month high versus the yen following the December manufacturing data, while gains against the dollar were reversed after US non-farm payrolls.
Data from Norway earlier in the day showed manufacturing output rose 1.3% month-on-month in December after registering a 0.4% fall in the previous month. The yearly growth was 3.3%.
"The annual growth of 3.3% from 2013 to 2014 was partly related to the significant increase in production of ships, boats and oil platforms, and machinery and equipment," the press release from Statistics Norway showed.
Industrial output growth on a monthly basis was 0.3%, reversing the 1.9% fall recorded in November.
EUR/NOK fell to 8.5492, its lowest since 27 November and from the previous close of 8.6370. The drop in the cross translated to a 1% rally in the Norwegian unit.
NOK/SEK strengthened to 1.1069, its highest since 29 October and up 0.96% from the previous close of 1.0964. The cross has rallied more than 6% so far this year.
NOK/JPY jumped to 15.734, its highest since 9 January and up 0.5% from the previous close. The cross had ended December and January lower but so far this month, it has reversed more than 3.4%.
USD/NOK fell to a one-month low of 7.4648 before reversing to 7.5338 on the US jobs data, compared to the previous close of 7.5179.
Jobs report for January showed non-farm payroll addition in the month was 257,000 down from 329,000 in December but higher than market consensus of 234,000.
The fact that the December number saw a sharp revision from the prior 252,000 added to the positive impact, ignoring the unemployment rate that came at 5.7% when analysts were expecting a repeat of the December rate of 5.6%.
Also, the average hourly earnings increased 0.5%, reversing the 0.2% in December and beating expectations of 0.3% growth.
The USD index rose to 94.36 from 93.60 following the data as the greenback strengthened across the board.