'Not One Day More' – London marches to protest Conservative government and austerity
Jeremy Corbyn, John McDonnell and Owen Jones were among those to speak at the London protest.
Thousands of people have marched through central London on Saturday (1 July) demanding an end to the Conservative government.
More than 10,000 people are said to have taken part in the "Not One Day More" protest which saw activists march from BBC Broadcasting House in Portland Place to Parliament Square.
Pictures from the crowds showed protesters waving signs with slogans that read "Tories out," "Wot a disMay," and "The only good Tory is a lavatory".
Upon their arrival in Parliament Square, speeches were given by Labour leader Jeremy Corbyn and senior shadow cabinet members John McDonnell and Diane Abbott. Trade union boss Len McCluskey and Guardian columnist Owen Jones were also among those to address the crowds.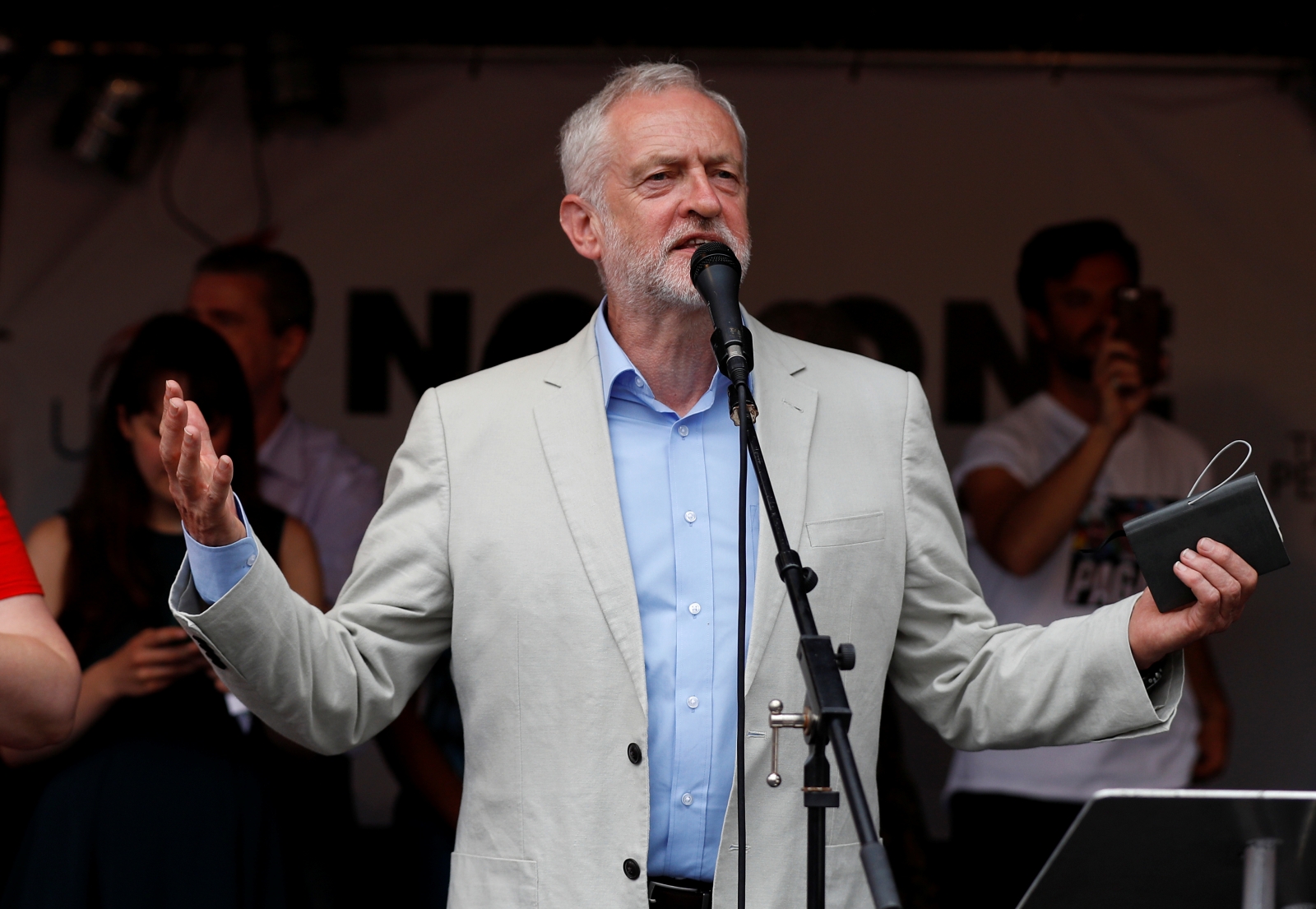 The People's Assembly Against Austerity, organisers of the protest, said it was aimed at keeping the pressure on the Tories and rallying enough support to deliver a Labour government if another general election is called.
"The election result represents a rejection of Tory policies," a spokesman for the group said. "They know they have no mandate. Already the Government has suggested they may have to ease their austerity plans because of huge opposition. We need to make sure the full force of that opposition is felt.
"If we continue to mobilise in huge numbers we can deepen the crisis for the Conservatives and force big concessions on the NHS, education, housing and jobs.
"There is already talk of another general election in the next few months which would likely see the Tories lose further support and be unable to form a Government."