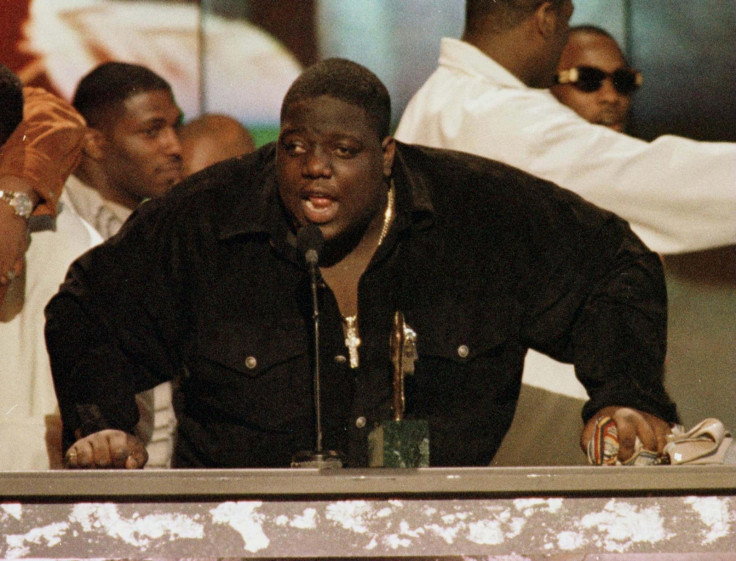 A crowdfunding campaign to erect a bronze statue of the late Notorious BIG in his hometown is underway. The Hip Hop Hall Of Fame Museum is seeking the help of fans to raise $35,000 (£24,500) to immortalise the rap legend.
Discussing the proposed bronze face statue, which will be displayed at the Putnam Triangle Plaza in Clinton Hill, near the Juicy hit maker's neighbourhood, Bedford Stuyvesant, JT Thompson, creator of HHHOF Awards and Museum said it would be a huge tourist attraction.
"This cultural arts attraction will surely be a tourist and economic draw as fans and tourists from around the world come to visit the Biggie Memorial," Thompson explained.
Biggie Smalls, whose real name was Christopher Wallace, was killed in a drive-by shooting on 9 March 1997. His legacy has lived on since his tragic death and a new generation of hip-hop aficionados continue to enjoy his music.
Back in April, the rapper's widow Faith Evans confirmed that he will appear in a forthcoming music video. Evans is expected to support the album, which she described as like "Natalie Cole and Nat King Cole" with a tour later this year, where the late star is expected to "perform" alongside her in holographic form.
ARHT Media has secured the rights to make a Notorious BIG. hologram in partnership with ByStorm Entertainment. "We have a very sophisticated transmission technology for beaming these digital humans through the public internet to literally any point on the planet," Paul Duffy, the company's CEO told Billboard.