Manchester United will not allow goalkeeper Sam Johnstone to leave the club on a permanent basis despite the stopper failing to break into the first-team in recent seasons. He is likely to be allowed to leave on a season-long loan to gain further first-team experience with a club in the Championship.
According to the Daily Mail, Nottingham Forest and Cardiff city have shown interest in signing him on a temporary basis before the close of the transfer window on 31 August. The Red Devils are believed to have rejected a number of deals from Fulham, Wigan, Huddersfield and Bristol for the goalkeeper's services.
Jose Mourinho sees a future for Johnstone at United, but is keen for him to get more first-team experience elsewhere. He is unlikely to get too many chances with the Red Devils this season, as he has David de Gea and Sergio Romero ahead of him in the pecking order.
The 23-year-old impressed during pre-season yet again and is keen to remain at the club and follow in the footsteps of Marcus Rashford and Jesse Lingard and break into the first-team in the near future. The England U21 international, who has been on loan at six different clubs since the start of the 2011/12 campaign is willing to train with the first-team and wait for his opportunity to show the manager that he can take over the gloves from first two choices at the moment.
"My job is to show that I can do it. Hopefully, he trusts me to do it because I'm learning every day from him as well. He is a very experienced manager, a good guy and a great coach. There are a lot of games coming up and I've always got to be ready. Anything can happen in football," Johnstone said, as quoted by the Daily Mail.
"I don't think there's any difference between me and, say, Marcus [Rashford] and Jesse [Lingard]. They want to play for Manchester United. I want to play for Manchester United. I'm going to have to bide my time a little bit, being in a position where I've got one of the best goalkeepers in the world ahead of me but I will use that to my advantage and learn from it.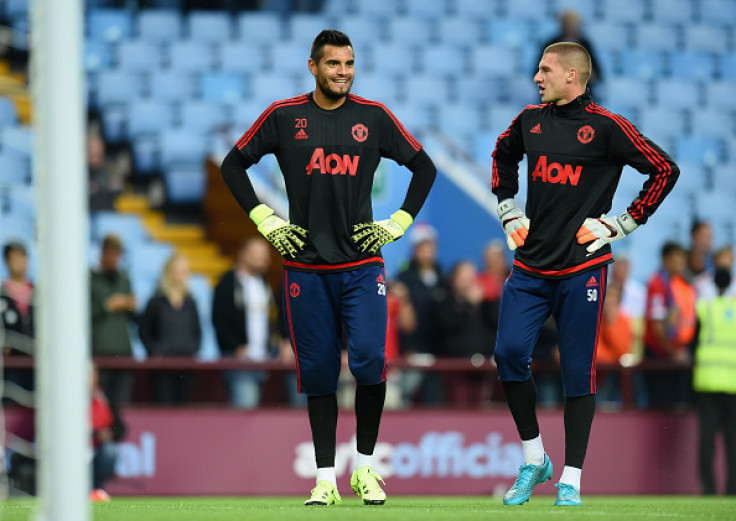 "It's good to be around the squad, I'm in the first-team dressing room and travelling as the manager wants to take three goalkeepers to each game," he added.
"I feel involved and, even in the warm-ups before the game, the manager can see you. It was great to play against Wigan and Borussia Dortmund in pre-season because it gives you a little taste for it and I want more and want to impress the manager as well."