Novak Djokovic backed to replicate Roger Federer's Indian summer by Jim Courier
The four-time Grand Slam champion thinks Djokovic could match the Swiss if he returns to full fitness.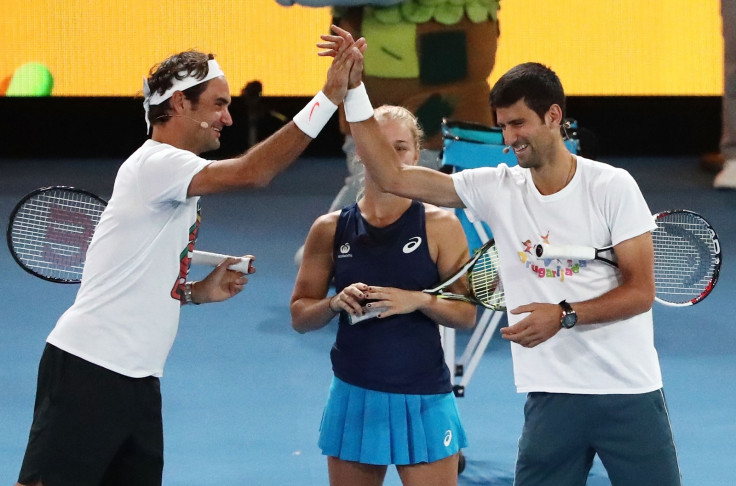 Four-time Grand Slam champion Jim Courier does not think Roger Federer will be distraught if he fails to reclaim the world number one spot before retiring and has backed Novak Djokovic to mirror the Swiss' astonishing late-career form when he enters his mid-30's.
Federer will snatch the world No.1 spot from Rafael Nadal if he manages to reach the semi-finals of the Rotterdam Open, a task made all the more easier by the surprise first round exit of Stan Wawrinka, who was ousted by world No 259 Tallon Griekspoor on Wednesday (14 February).
The eight-time Wimbledon champion will become the oldest number one in tennis history if he manages to reprise the ranking for the first time in almost five-and-a-half years.#
But Courier does not think the 36-year-old will be overly bothered if he fails to leapfrog Nadal and is simply amazed by the level the 20-time Grand Slam champion is managing to sustain during the twilight of his career.
"One doesn't get the feeling that Roger would be too crushed if he never reaches No. 1 again," Courier told the New York Times.
"We shouldn't lose sight of how amazing it is that Roger is playing at this level at 36. That he can make another run at the no. 1 ranking this week is a testament to his immense talent, diligent work habits and intelligent scheduling over the course of his career."
Many believe Federer's brilliance at such a late stage in his career will never be matched, but Courier, who won the Australian Open and French Open twice, thinks Djokovic may be able to replicate his Swiss counterpart if he manages to return to full fitness.
The Serbian, currently sidelined with an elbow problem that has dogged him for months, enjoyed a period of supreme dominance that culminated in him holding all four majors midway through 2016 but has struggled for form and fitness in the months that have followed.
The 30-year-old is beginning to step up his recovery after undergoing elbow surgery earlier this year, and Courier thinks he has it in him to match Federer and regain his place at the "pinnacle" of the men's game during the latter stages of his career.
"I do think Novak could make a similar run to the top at 36 if he is able to regain full health. I could see his professionalism and talent taking him back to the pinnacle in his mid-30s," Courier said.