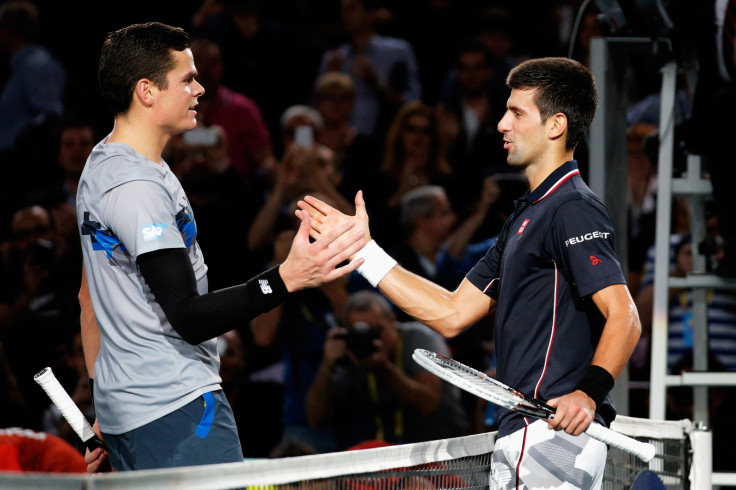 World No.1 Novak Djokovic and defending champion Stanislas Wawrinka will meet in the semi-finals of this year's Australian Open, in what will be a repeat of last year's quarter-final match after both players cruised to victory in their respective last eight matches against Milos Raonic and Kei Nishikori respectively.
The Swiss No 2 played the first of today's quarter-final clashes and was facing Kei Nishikori for the first time after the Japanese had beaten him in five sets at the US Open last year. Wawrinka was determined not to let that happen again when he took control and never let the Flushing Meadows runner-up get a foothold in the match, winning it 6-3, 6-4, 7-6.
The Swiss, who is now looking forward to the semi-finals, acknowledged after his game that whether he faces Novak Djokovic or Milos Raonic, it will be a tough encounter.
"There is no easy match. For sure it's going to be tough one, but so far I'm playing well and so happy to be back in the semifinals," Wawrinka said, as quoted on the official Australian Open site.
"I've got time to practice well and get ready mentally," the 2-14 Davis Cup winner added.
On the other hand, Nishikori, who had come into the match with form and confidence on his side, failed to live up to expectations. Following the match, he revealed that maybe the pressure got to him, forcing him into one too many unforced errors.
"For sure that I didn't start it well. First couple games I was missing so much, so many unforced errors. I was going for too much. I don't know. I may felt little bit pressure [sic]," Nishikori said.
Meanwhile, World No 1 Djokovic also cruised into the last four following a comfortable 7-6, 6-4, 6-2 victory over eighth seeded Canadian Milos Raonic.
The Serbian has reached the semi-final without dropping a set for the first time since his title run in 2008, and he will also be keen to avenge last year's quarter-final loss to Wawrinka, when they face each other on Friday for a place in the final.