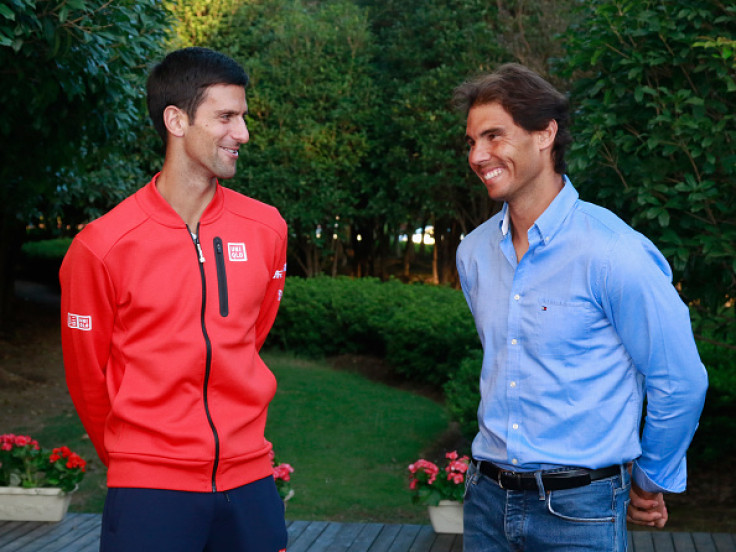 Novak Djokovic admitted that he is looking forward to renewing his rivalry with Rafael Nadal after the Spaniard made his return from injury at the Brisbane International.
The 14-time Grand Slam winner missed big chunks of the 2016 season owing to a wrist injury and is playing for the first time on the ATP tour since cutting his season short after his loss at the Shanghai Masters in October. Djokovic admitted that he has missed playing against Nadal, as they have shared many special matches together.
The Serb and the Spaniard have played each other 49 times in their professional career with the former holding a slight advantage with 26 wins over the latter's 23 triumphs. While Nadal was the dominant force when their rivalry began in 2006, Djokovic has won 11 out of the 12 matches they have played since 2013.
The 12-time Grand Slam winner and world number two also credited Roger Federer and Andy Murray along with Nadal for making him a better player. Djokovic has been the dominant force in the men's game in recent years and only relinquished his number one ranking in November last year after over 200 weeks at the top.
The Serb is aware that he will face a tough task to beat Murray and reclaim the number one ranking – both of them are currently playing at the Qatar Open and have made the quarterfinals – but has warned against writing off Nadal and Federer owing to their vast experience.
"The rivalry with Rafa is really something special. The amount of matches we played against each other, the Grand Slam finals, especially the one played at the Australian Open that lasted almost six hours," Djokovic said, as quoted by tennisworldusa.org
"When I started to be a stronger player, I had to find ways to win especially against Rafa and Federer. Until a few years I didn't know if I could dominate because they were there.
"He [Murray] is the World No. 1, a very strong player. But now that Nadal and Federer are back, we can't exclude both players for their history, results and the quality of tennis they have," he added.