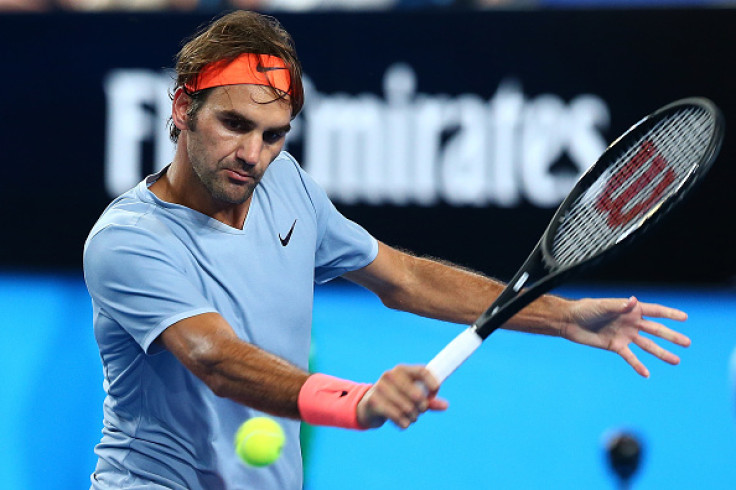 Roger Federer was delighted to have played for two-and-a-half hours despite losing his match against Alexander Zverev in the Hopman Cup. It was the Swiss maestro's second match since making a return from injury.
The 17-time Grand Slam champion has not played since his semi-final loss at Wimbledon last year owing to a knee injury and was happy to get the necessary workout despite going down in three sets to world number 24 Zverev. Federer lost the first set 7-6 before coming back to win the second set 6-7, but the former world number one lost the final set in the tie-breaker 7-6.
Federer was not happy with his returns in the final set, but admitted that it was a small concern, as his main priority was to compete without any physical issues. The Swiss ace is sure that he will have muscle pains following the gruelling match, but welcomed it, as he believes it will serve him well ahead of the Australian Open starting on 16 January in Melbourne.
"It was good to play for two and a half hours. That's a great number to compete in and that was why I was really trying to push to win that second set, to extend the match and get me into a long, tough match, then who knows, maybe win it," Federer said after his loss to Zverev, as quoted by tennisworldusa.org
"I couldn't really get into it on the return in the third set. I was disappointed with that side of my game, but then again Sascha's not the smallest guy out there. He can serve big and he showed what he can do. It was tough but I was happy with the way I hung around and I had some really good moments there. I saved a lot of break points, served big for long periods of time.
"It would possibly have been nice to close out that first set. That's maybe the only thing I regret a little bit, and playing a bad breaker in the first set, but who cares really? As long as I'm playing injury-free and feeling good," the former world number one explained.
"I pulled up really well after my first match and the mixed as well the next day. This one will feel different. I'll definitely feel muscle pain, but that's also part of the reasons I came here – to get that pain in my body, so that hopefully if I do have a tough match in the beginning at Melbourne I won't have to go through it so extreme over there. This is going to give me a lot of good things," he added.