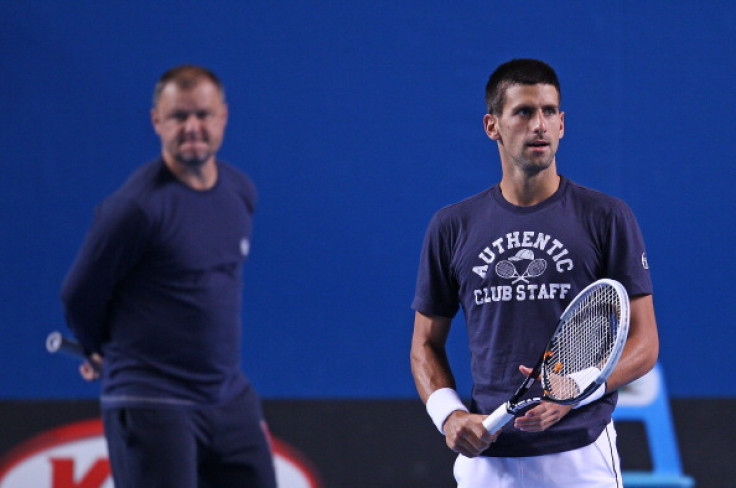 Novak Djokovic's form was bound to drop after so many years at the top his coach Marian Vajda has revealed on the eve of his semi-final clash against Kei Nishikori at the season ending ATP World Tour finals.
The Serbian star lost his number one ranking, which he had held for more than a year to Andy Murray at the Paris Masters earlier this month. He has also struggled for form in the second half of the season. Djokovic has failed to win a title since the Rogers Cup in Toronto in July making just one final since, which was at the US Open that he lost to Stan Wawrinka.
The 29-year-old's long time coach Vajda admitted that the loss of form was expected after the exertions in recent years that saw him dominate the ATP tour. He was the first player since Rod Laver to hold all four Grand Slam titles when he won the French Open earlier this year and his coach admitted that it took a toll on the former world number one.
Murray needs to win at the season ending ATP World Tour Finals to retain his number one status as Djokovic can retake it if he defends his title to equal Roger Federer's record of winning six season ending titles.
"You have to take into consideration many things: Novak won four Majors in a row, which didn't happen since Rod Laver," Vajda said, as quoted by tennisworld.org
"He put a lot effort and in Paris you saw it. Then the concentration dropped, and after many years you knew it could come. At these levels, the concentration is extreme every week. Andy Murray deserves to be world no. 1, but Novak is there. He is still himself, he loves to train," the 12-time Grand Slam winner's coach added.