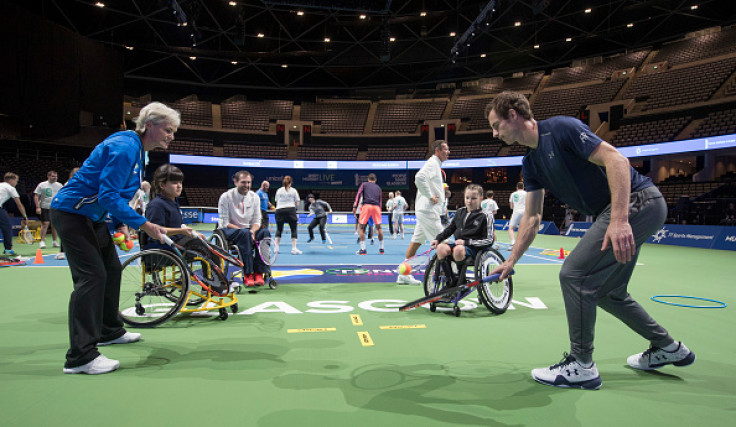 Current world number one tennis player Andy Murray is concerned that his career will end without his hometown Scotland taking advantage of his on-court success. Murray, who is currently in action at the ATP World Tour Finals, feels that Scotland is not taking advantage of his achievements and that his legacy could be squandered.
"Obviously, I would be disappointed if nothing changed. I'm interested in it for sure but there's not loads I can do about it just now whilst I'm playing", Murray said, as quoted by Daily Mail.
The Scot, whose mother Judy Murray is heavily involved in the sport and its development in the region, has been in the news for her support of a new tennis centre which is currently the subject of a public inquiry. Murray's plans to build a multi-million pound tennis and gold centre a few miles from their hometown has been rejected by local councilors, however the ministers are expected to announce their decision in the coming weeks.
"Obviously my mum is heavily involved in tennis not just in Scotland, but in the whole of the UK. She's pretty aware of everything that is going on. I just hope that when I finish, it's better than it was when I started. Whether that's the case now or not, I don't really know."
"For my mum, it's something she's been working on for a very long time. It's now like she's going to keep going after this. If it doesn't happen now, this will probably be the last chance. She's put so much time and effort into it. I know she's doing it for the right reasons. I hope for her that it happens. If not it would be a shame."
Since Murray joined the professional tour almost 10 years ago, very few indoor facilities have been built in Scotland. Tennis Scotland however receives less than £1m from the Lawn Tennis Association who have a total budget of around £60m.