Number of EU nurses applying to work in UK has slumped by 96% since Brexit vote
Only 46 EU nurses registered to work in April compared to more than 1,300 last July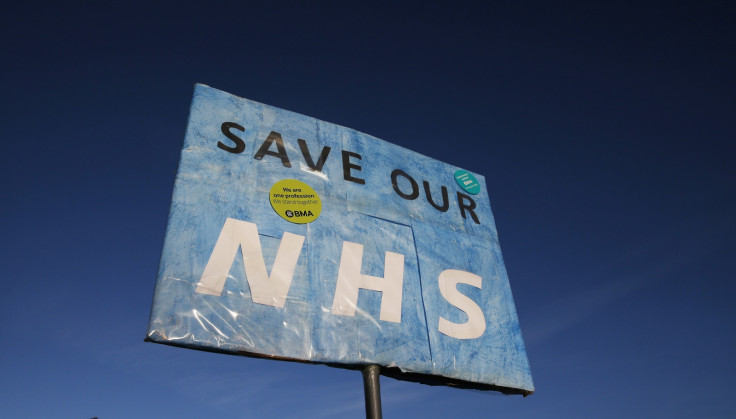 The number of nurses from the EU registering to work in the UK has dropped by 96% since last year's Brexit vote, according to figures.
In April, there were just 46 applications from EU nurses to work in the UK, compared to 1,304 last July - one month after the EU Referendum vote - and 344 two months later in September 2016, according to data obtained by the Health Foundation via Freedom of Information request to the Nursing and Midwifery Council (NMC).
The Health Foundation said EU nurses have for years being used as a "stop gap measure" to fill in for a lack of homegrown applications in health service. The government has been under increased pressure to promise rights for EU workers inside the UK post-Brexit, including the estimated 20,000 EU nurses currently working for the NHS.
Shadow Health Secretary Jon Ashworth said the NHS and its workers must take priority in the Brexit negotiations.
He added: "The Tories are overseeing an unforgivable drain of talent out of our country because of their chaotic attitude to the Brexit negotiations. The truth is that Theresa May has tried to use NHS staff as bargaining chips in her negotiations with Brussels.
"The NHS should be a priority in the Brexit negotiations and the Government should immediately guarantee the rights of EU staff who are working here in our health and care service."
Anita Charlesworth, Director of Research and Economics at the Health Foundation, said the figures mean the NHS is facing a potential shortage of as many as 30,000 nurses in England alone.
She said: "The drop in EU nurses registering to work in the UK could not be more stark – just 46 registered to work in the UK in April. Without EU nurses, it will be even harder for the NHS and other employers to find the staff they need to provide safe patient care. The findings should be a wake-up call to politicians and health service leaders.
"Clearly action is needed to offset any further loss of EU nursing staff in the near future. But the overall shortage of 30,000 nurses is not a shortage caused by the Brexit vote.
"The chronic shortage of nurses is the result of years of short-term planning and cuts to training places. A sustainable, long-term approach to workforce planning is desperately needed."
© Copyright IBTimes 2023. All rights reserved.