Two recent reports showing how they are fewer students applying for nursery and midwifery courses and a significant fall in the number EU nurses application to work in UK post-Brexit show how the outlook for the profession is "bleaker than ever", according to unions.
Applications by students in England to nursing and midwifery courses at British universities fell by 23%, with the blame laying at the government's decision to abolish NHS bursaries and replace them with loans.
According to the latest Acas figures, there were 43,800 applicants in England in January 2016 and 33,810 in January 2017, meaning there are nearly 10,000 fewer people choosing to study nursing compared to last year.
These figures arrived more than a week after the Nursing and Midwifery Council (NMC) revealed that the number of nurses and midwives applying from EU nations fell by 90% post-Brexit.
The NCM said just 101 nurses and midwives from European countries joined the UK register in January, compared to 1,304 in July 2016 – one month after the EU Referendum vote.
The Royal College of Nursing (RCN) is now urging to government to provide clarity to the EU nationals working in the NHS as well as doing more to students to apply for nursery courses in the wake of their decision to abolish bursaries.
Josie Irwin, head of employment relations at the RCN, said: "With recent figures from the NMC revealing a drop in registrations from EU nurses and UCAS reporting a 23% fall in applicants for nursing degree courses the outlook is bleaker than ever for the nursing workforce.
"There are more than 33,000 EU nurses working in the UK, and with 24,000 nursing vacancies across the country, the NHS simply could not cope without their contribution. We need a guarantee that EU nationals currently working in the NHS can remain. Without that, it will be much harder to retain and recruit staff from the EU, and patient care will suffer as a result.
"We warned the Government the removal of student bursaries and replacing them with loans would see a sharp drop in nursing applications. These figures confirm our worst fears.
"The Government needs to take immediate action to encourage more applicants – investing in nursing education and reinstating funding – the future of nursing is at stake."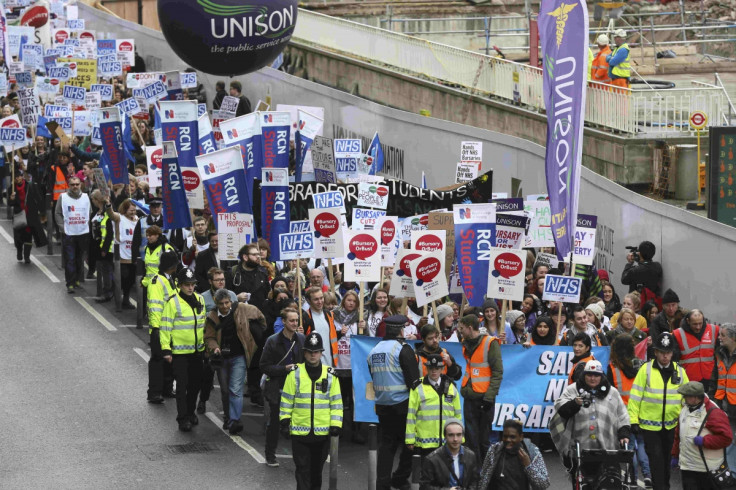 Sally Hunt, general secretary of the University and College Union: added: "This drop in EU students strongly suggests that Brexit is damaging our universities' recruitment. Students from the EU need clarity and guarantees on costs and funding stretching into the future or naturally they will think twice about coming to study here. EU students have contributed to our universities' success and deserve better than to be used as pawns in negotiations about Britain's future.
However, Fleur Nielsen, head of policy at the Council of Deans of Health, said that there is "no need to panic" about fall in student nurse applications.
She said: "The scale of the fall in application numbers is not the critical factor for universities or the health and social care sector. Courses that were previously heavily oversubscribed can survive a significant dip in application numbers as long as the quality of applicants is good, and our members report that this remains so."
Dame Julia Goodfellow, President of Universities UK and Vice-Chancellor of the University of Kent, added that while the drop in applications for nurses "is not catastrophic" given last year's figures were a record high, there is a need to "address some issues urgently".
She added: "The drop in EU applicants highlights the need to ensure that, following the vote to leave the EU, prospective European applicants are made fully aware of the fees and financial support arrangements well in advance of next year's cycle."