Nvidia's has said that its upcoming handheld Project Shield console will have a game library "tens of thousands deep" combining PC and Android titles.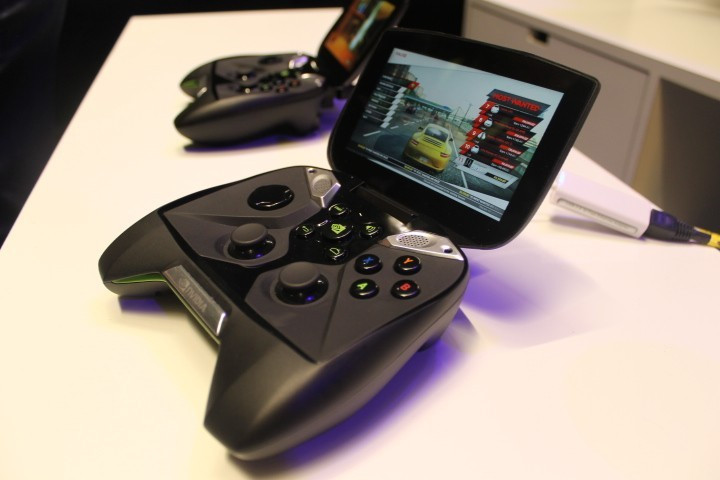 In a blog post on the company's official website, Nvidia corporate blogger Brian Caulfield outlined the process of prepping a working Shield prototype in time for CES 2013, saying that the first demo model was "little more than a controller fastened to a smartphone with wood." The finished model however will feature some of what Nvidia calls its "drool-worthy" specs including the new, powerful Tegra 4 mobile chip.
Project Shield will also be able to stream games from any PC using an Nvidia graphics card (GeForce GTX650 or better) as well as running standard Android games and mobile games which have been tweaked to feature in Nvidia's "TegraZone" gaming app:
"The challenge in the past - with the old model consoles - is software, but thanks to Android we didn't have to come at it trying to build a walled-garden ecosystem," said Nvidia Senior Vice President of Content and Strategy Tony Tamasi.
"When cynical gamers ask the eternal question, 'can it play Crysis?' Nvidia will have a simple answer: yes it does," marketing vice president Ujesh Desai is quoted as saying.
Though Project Shield will not be able to directly run games like Crysis, it will be able to stream them from gaming PCs with all the heavy lifting done by the PC. Project Shield features a 5in screen which flips up from a conventional looking joypad, but you can also connect to your HDTV to play games on a bigger screen.
No release date has been confirmed for Project Shield yet, but one of the games demoed on the device at CES 2013, ArmA Tactics by Bohemia Interactive, is slated for launch during the second quarter (April-June) of 2013 and could be one of the Shield's launch titles.
There is also no solid information on Project Shield's price.