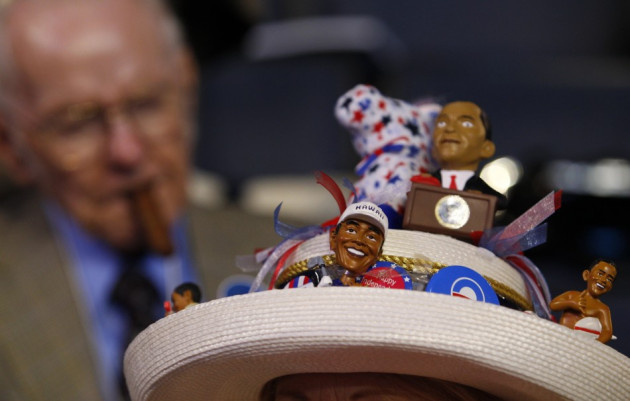 Two people were arrested at the University of Mississippi after a crowd of 400 people shouted racial slurs against the re-election of President Barack Obama.
The gathering began on election night with 30 to 40 students who started chanting racial statements and profanity.
Ole Miss Chancellor Dan Jones announced an internal investigation and said "all of us are ashamed of the few students who have negatively affected the reputations of each of us and of our university."
Police was alerted thanks to messages posted on popular social media such as Twitter or Facebook. Around 100 people came back after authorities told them to leave. One person was charged with public intoxication and another with failure to comply with police orders.
Photographs posted online showed students setting Obama campaign signs on fire.
"The gathering seems to have been fueled by social media, and the conversation should have stayed there," Jones said.
Ellen Meacham, an Ole Miss journalism teacher, posted on Facebook that "anyone who calls that a riot has never read or hear anything about 1962".
She referred to the riots that followed racial desegregation, when federal authorities had to face a white-strong uprising against the integration of James Meredith, the first black student to enrol at the university. More than 3,000 soldiers and 500 law enforcement officers were deployed. Two white men were killed.
About 700 people held a candle-lit vigil and appealed for racial harmony on Wednesday night.