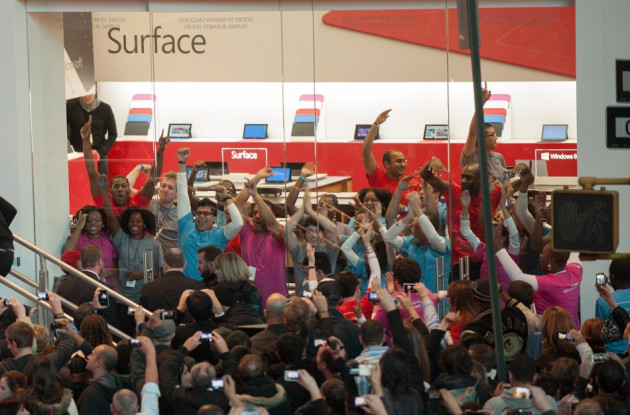 The US economy grew faster than expected in the last quarter in one of the final major data releases before next month's Presidential elections
The world's largest economy expanded at a 2 percent clip in the three months ending in September, the country's Commerce Department said Friday. The figure was slightly ahead of the consensus estimate of 1.9 percent but much stronger than the previous period's 1.3 percent pace. Consumer spending grew 2.1 percent, the data estimated, well ahead of economists' forecast of a 1.5 percent after the best two-month stretch of retail sales data in at least two years.
The robust retail activity offset a troubling 1.3 percent decline in business investment for the period, the Commerce Department said, while noting that government spending surged 9.6 percent, the biggest rise in more than two years. Exports, on the other hand, fell 1.6 percent to record the first decline in more than three years and the nation's savings rate fell to 3.7 percent and real incomes only grew at a 0.8 percent pace.
The mixed figures could provide a late boost to the re-election of President Barack Obama as he attempts to fight-off a late campaign surge by Mitt Romney or allow his Republican rival to challenge the underlying health of the broader economy.
"While the back to back improvements in U.S. data will help boost President Obama's chances of reelection, the decline in the savings rate suggests that there is still underlying weakness in the U.S. economy," said BK Asset Managing Director Kathy Lien. "Based on the market's initial reaction to GDP, it doesn't look like the stronger report will be enough to drive a much needed risk rally."
Next month's payroll figures will perhaps provide the clearest signal yet for undecided voters as they head to the polls just four days after the 2 November employment report.
Last month's figures were mixed for the President, as the nation's unemployment rate fell to a three-year low of 7.8 percent but the overall new jobs created was a disappointing 114,000.
Polls show the two men in a virtual dead heat, although the President seems to hold crucial advantages in several key "swing" states such as Ohio, Florida and Virginia which would give him the 270 Electoral College seats needed to stay in the White House.