Obamas to move into 8,200-square-foot mansion in Washington DC after leaving White House in January
Who will enter the White House after President Barack Obama is still uncertain with Donald Trump and Hillary Clinton vying for the post. However, where the Obama residence will be post January 2017 is no longer a mystery. From White House, the US president and his family will move into an 8,200-square-foot mansion in the upscale Washington DC neighbourhood of Kalorama.
The property, built in 1928, is currently owned by Joe Lockhart, who is the executive vice president of communications at the National Football League (NFL), and Giovanna Gray, who works with Glamour magazine.
Obama has previously been quoted as saying that they planned to stay in Washington after moving out of the White House for the sake of his youngest daughter, Sasha's, studies. In line with the plans, the first family will lease the mansion in Kalorama, POLITICO Playbook reported, citing sources.
Real estate data reportedly shows that the house has nine bedrooms and eight-and-a-half baths. The property also has a two-car garage and a gated courtyard that could house eight to 10 vehicles. The property was reportedly last sold in May 2014 for $5,295,000.
The current owners, Lockhart and his family, have already moved to Manhattan from their Kalorama mansion after Lockhart took up the new position at NFL. Formerly, he was a White House press secretary in the Bill Clinton administration.
Obama, who moved from Chicago to Washington after becoming the president of the US in 2009, will vacate the White House after his second term as president completes on 20 January, 2017. He said in March he would continue to live in the capital until his younger daughter finishes her high school. His elder daughter Malia was reported to be joining Harvard University.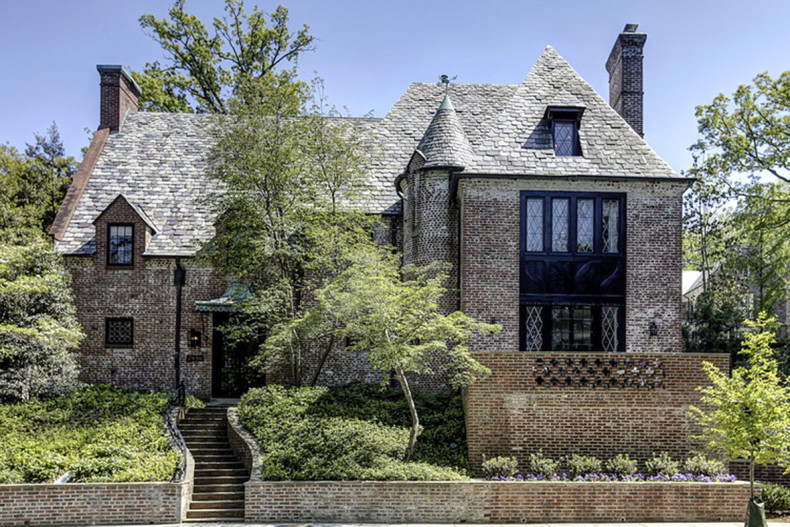 "We're going to have to stay a couple of years in DC probably so Sasha can finish," the president was quoted by The Telegraph as saying in March. "Transferring someone in the middle of high school? Tough," he had said, adding that they have not figured out what to do after Sasha's graduation.
Obama was the first African American to assume the highest office in the US. He was born in Honolulu, Hawaii, and is a graduate of Columbia University and Harvard Law School.