Occupy London St. Paul's Eviction [SLIDESHOW]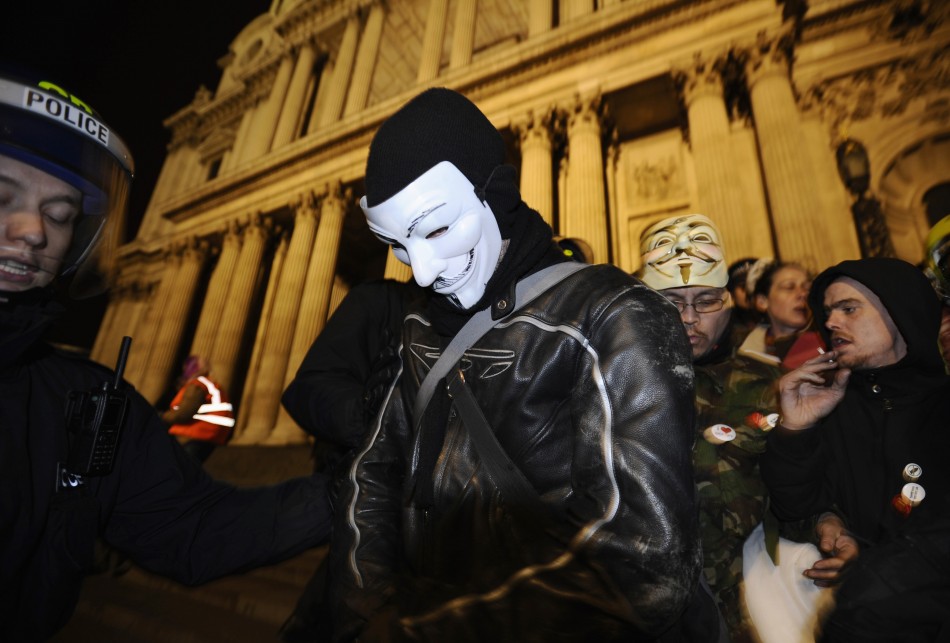 Protesters at the Occupy London camp at St. Paul's Cathedral have been removed by bailiffs after losing their battle against eviction.
The camp, which has been pitched in the square outside the cathedral since October 15, was surrounded by police officers while bailiffs moved in to clear tents and camping gear.
The bailiffs, wearing orange vests, told activists that they had to pack up and leave or they would be obstructing a court order.
Some packed up quietly while others moved to the steps of the cathedral believing that as it was church property they would be safe from the eviction. Others built makeshift barricades.
As protesters chanted "Evict the stock exchange, not Occupy", the bailiffs dismantled tents, dragging away any supporters who continued to struggle.
The atmosphere was peaceful, with Janie Mac, one of the camp's legal advisers, telling the Guardian that "it could have been nastier, but thankfully wasn't".
The eviction was inevitable after protesters lost the right to appeal against the decision to remove them. The Occupy London group insists its protests will continue.
© Copyright IBTimes 2023. All rights reserved.