Occupy Oakland: Anonymous Hackers Punish Police's Acts of Brutality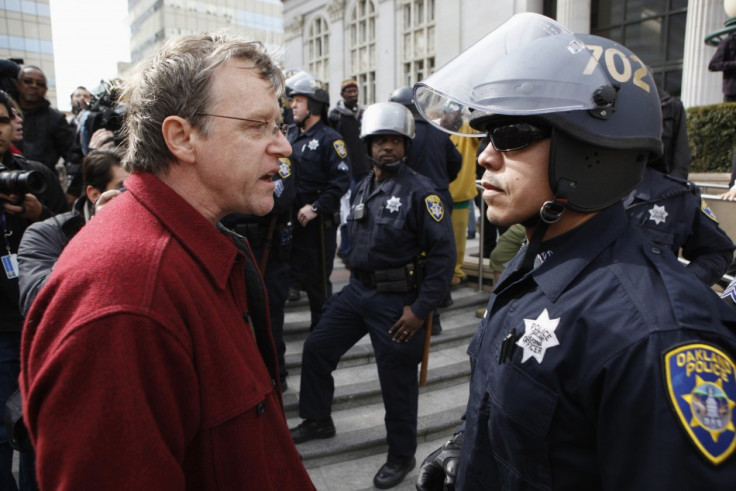 The Anonymous collective has responded to Oakland Police's acts of brutality against Occupy protesters, mounting a cyber attack on the city's authorities.
News of the attack broke via Twitter, after several accounts linked with the Anonymous collective posted links to a statement published on Pastebin. The attack published the details of several Oakland government employees and officials.
In its statement, the alleged Anon - the name Anonymous members use to refer to themselves - cited Oakland Police's continuing use of violent tactics against Occupy protesters as the key motivation for the attack.
"Anonymous has been watching. Since the inception of Occupy Oakland, We have been actively monitoring your behavior, and exposing the identities and sensitive information of Officers of the Oakland Police Department; as they have continued to act in an unprofessional and violent manner. You tear gassed Us. You shot Us with your weapons," read Anonymous's statement.
"You arrested Us. You beat Us. You also did this to Our Friends, and to Our Families. We watched as you cut budgets, cut Our jobs, closed Our schools, Our parks, and Our libraries, while leaving your own salaries alone.
"The people on this list are supposed to represent the best of what the City of Oakland has to offer. If they are the best, why is there so much trouble within the Police Department, and in the City of Oakland?"
The attack is the latest in an ongoing series of clashes between Oakland law enforcement and Anonymous. In November 2011 Anonymous mounted a similar attack against Oakland Police. Announced via Anonymous's AnonOps Twitter feed the attack saw the collective follow its previous pattern of breaking into the police's networks, stealing and publishing the data taken during the cyber-raid.
Police's treatment of an unnamed Iraq war veteran participating in the protest was highlighted as a key motivation for the attack. The veteran was reportedly in a critical condition following police's use of tear gas, flash bang grenades and rubber bullets on protesters.
Anonymous's attack comes as a part of the collective's ongoing support of the Occupy Movement. Inspired by the Arab Spring and Spain's Democracia real YA platform, Adbusters called for all like-minded individuals unhappy with the current global political and economic system to march on Wall Street and mount a sit-in-protest.
Since Wall Street the movement has spread to numerous cities across the world, seeing citizens pitch tents in public squares and mount sit-in-protests against the world's current political and economic systems. In all of the campaigns Anonymous has openly voiced its support for the movement, publicising its live video feeds and reporting any incidents of police violence against protesters.
© Copyright IBTimes 2023. All rights reserved.