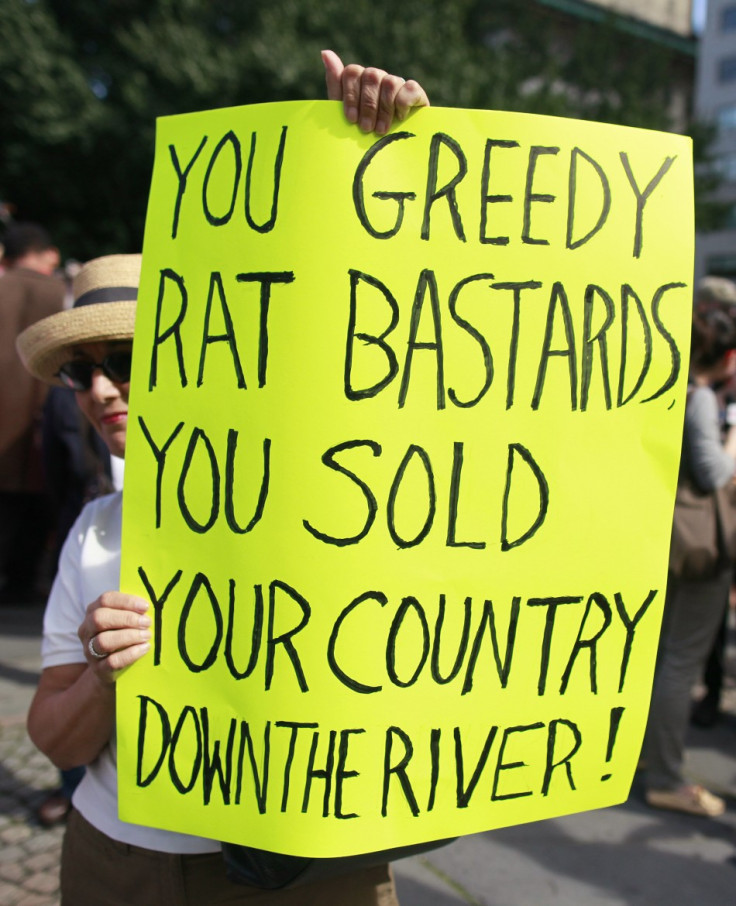 With the Occupy movement set to go global Saturday, tensions between protesters and police have reached a critical point in Denver, with riot police issuing a "final warning" for the protesters to disperse. Meanwhile, thousands gathered before dawn at the original Occupy Wall Street site in New York to resist a threatened eviction.
Reports of police forcibly attempting to move the Denver protesters broke Thursday via the movement's official video stream. Since then riot police have appeared on the scene and fresh reports of police using disproportionately violent tactics against seemingly peaceful protesters have once again emerged.
The initial reports were soon followed up by a slew of messages by the Anonymous collective's media team. The team claimed that police were once again attempting to silence the media covering the event, targeting the team's tent.
"RT @YourAnonNews: Media tent was the first 2 be tore down #OccupyDenver LIVE >> goo.gl/aj94g," read AnonOps' tweet.
The news immediately follows reports of a similar forced eviction in the Occupy Wall Street protest.
News broke Thursday that Mayor Bloomberg and the NYPD had notified Occupy Wall Street participants that they planned to clean the site of the Wall Street protests at 7am Friday.
Following the initial warning, the authorities reportedly added the caveat that once the park was cleaned, sleeping bags and tents would be banned -- meaning the protesters would no longer be able to camp in the park.
"People will have to remove all their belongings and leave the park," commented New York City Police Commissioner Ray Kelly on the "cleanup". "After it's cleaned, they'll be able to come back. But they won't be able to bring back the gear. The sleeping bags, that sort of thing, will not be able to be brought back into the park."
The news comes just two days before the Occupy series of protests were set to go global Saturday with marches planned around the world.
A live video stream showing the Denver protest can be viewed here.