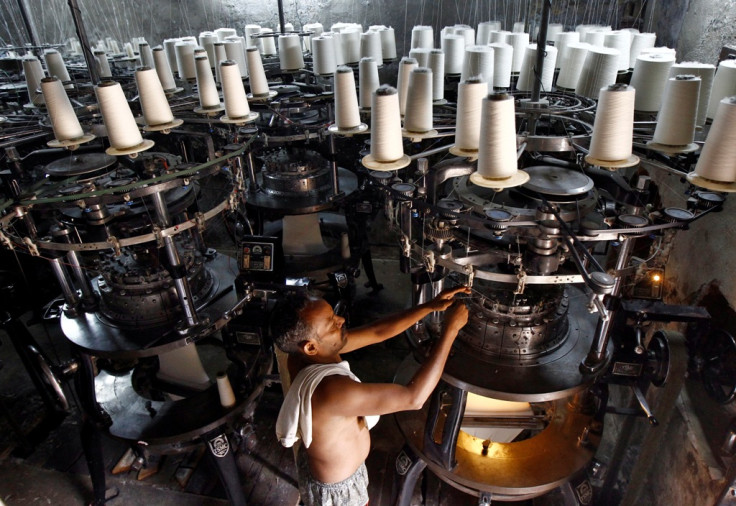 India's economy will accelerate in the financial year 2015-16 but will fail to achieve the heady growth rates of the past decade without broad structural reforms, the Organisation for Economic Cooperation and Development (OECD) has warned.
Asia's third-largest economy will expand by 6.6% in FY2015-16 and growth will edge higher to 6.8% in 2016-17.
The subcontinent's economy, which slowed more than many other countries since 2011, is now recovering faster with investment and exports driving the rebound.
But structural improvements to the business climate were crucial for medium-term growth, and in the longer-term, health improvements and increased female participation in the labour market will sustain strong and inclusive growth, the Paris-based think tank noted in its OECD Economic Survey of India.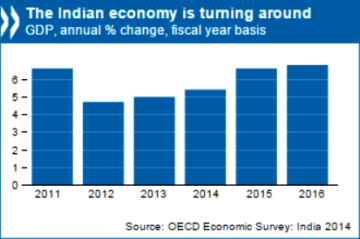 The survey highlighted the need to reduce barriers to manufacturing growth, which has contributed relatively little to India's GDP growth or its exports growth.
The survey also discussed the need for simpler and more flexible labour laws, covering more workers, coupled with better education and training programmes.
The 158-page report said structural reforms will raise India's economic growth. But "in their absence...growth will remain below the 8% achieved during the previous decade."
Meanwhile, BofA Merrill Lynch in a 19 November note said it expects a capex revival for India.
BofA said it expects $360bn (£230bn, €287bn) in orders through FY2016-17, translating into a "robust" 11% to 20% growth for the industrial sector.
BofA cited pent-up demand and New Delhi's attempts to ease bottlenecks as the key factors behind its forecast.