The regulator Ofcom may soon be able to protect phone and broadband customers from mid-contract price rises by allowing them to exit their contract early and without paying a penalty.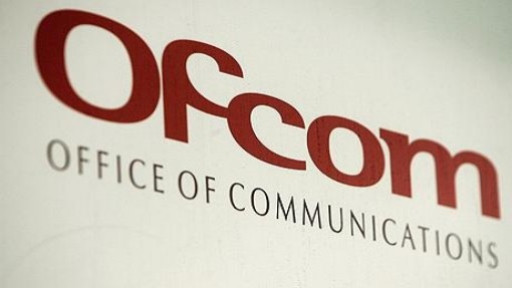 Ofcom's proposals, which became open for consultation on Thursday, 3 January, come a month after Vodafone angered millions of its customers by increasing their "fixed" contracts by up to £1.55 per month, just a year after a similar move saw prices rounded up to the nearest 50p.
These changes - and those made by other networks - cannot be contested by the customers, so long as the network provider informs them of the change a month in advance and, in Vodafone's case, the change increases the monthly bill by less than 10 percent.
Orange, T-Mobile and Three also increased the cost of their fixed contracts in 2012, and while customers are able to leave mobile phone contracts early, this often involves paying a large proportion of the remaining contract in one lump sum.
Ofcom's proposed approach is to allow customers to exit their contract without penalty if the provider introduces any price increases during the fixed term of the contract - often 18 or 24 months - although increases can still be made if the customer agrees to them.
The telecoms regulator said: "This proposed change would address consumer concerns that it is unfair that providers are currently able to raise prices, while they themselves have little choice but to accept the increase or pay a penalty to exit the contract.
"Under the current rules, the exception is where a provider agrees that the price increase would be likely to cause 'material detriment'."
Ofcom added that it would also expect providers to "be transparent about the potential for price increases so consumers can make an informed choice when entering the contract."
A further option considers whether consumers should have to actively opt-in to contracts with variable prices.
Finally, a complete ban on price rises in fixed contracts has also been considered, but Ofcom does not believe this would be consistent with European law, so this is not presented as an option at the consultation stage.
"A huge win for consumers"
Archna Luthra, MoneySavingExpert.com consumer products analyst, said: "This is a huge win for consumers and has been a long time coming. Though providers have been skirting within the boundaries of what's allowed, it's an outrage they've been getting away with mid-contract price hikes, whether linked to inflation or not."
While researching the issue, Ofcom examined 1,644 complaints from consumers who were unhappy with price rises to their fixed contracts between September 2011 and May 2012, and said they were not made aware of the potential for price rises when entering the contract.
Ofcom's consumer group director, Claudio Pollack, said: "Many consumers have complained to us that they are not made aware of the potential for price rises in what they believe to be fixed contracts.
"Ofcom is consulting on rules that we propose would give consumers a fair deal in relation to mid-contract price rises."
The regulator is now inviting stakeholders to express their views on the options put forward before the consultation process closes on 14 March, with a decision expected to be published in June.
IBTimes UK has contacted the networks for a comment, with Vodafone replying to say it is currently reading through Ofcom's proposal. We will publish more reaction when we get it.