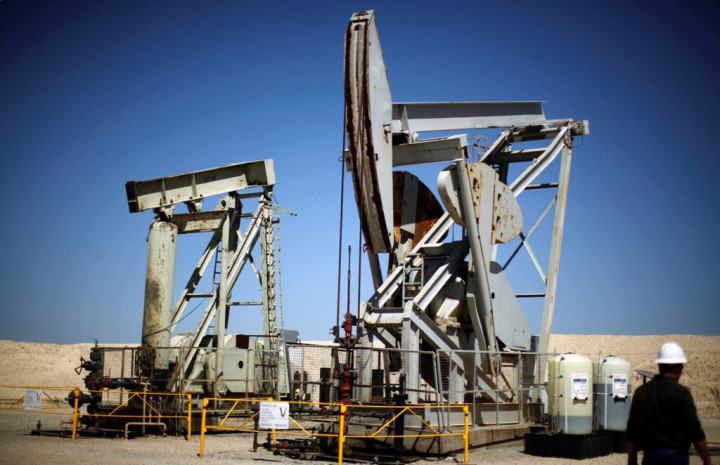 Crude oil prices witnessed mixed trade amid concerns surrounding weak demand in Europe and China and the prospect of higher demand in the US.
Brent November contract finished flat at $97 a barrel on Friday.
The global benchmark lost 1.4% for the week as a whole, amid fears that slowing economic activity in Europe and Asia could further lower the demand for oil.
US November contract finished $1.01, or 1.1%, higher at $93.54 a barrel on Friday.
Light, sweet crude gained 2.1% for the week, after upbeat US second-quarter GDP data fuelled hopes of higher demand in the world's leading oil consumer.
Andrey Kryuchenkov, an analyst at London-based VTB Capital, told Reuters: "At the moment, supplies are abundant and demand is weaker."
Commerzbank Corporates & Markets said in a note: "The oil price descent has noticeably lost momentum of late. Despite much 'good' news on the supply side, the price of Brent has slipped not too far under the $100 per barrel mark.
"Largely stable purchasing managers' indices should support prices next week as the outlook for global oil demand would then not darken any further, now that the International Energy Agency (IEA) has reduced its forecast for demand growth from 1.3 million to 0.9 million barrels per day within the last three months, thus contributing significantly to the 15% slump in oil prices since mid-June."
"An end to the downward revisions is undoubtedly a precondition for a recovery in oil prices but will not be enough to kick-start a turnaround," Commerzbank added.
China Boost
Crude oil futures drew support from upbeat China data earlier in the week, which showed that the slowdown in the world's second largest economy was less severe than imagined.
China's oil demand logged an improvement in August, reversing the waning trend seen in the first six months of the year.
The country's apparent oil demand, a measure of domestic demand after accounting for changes in inventory, rose 1% in August over July 2014, with year-on-year growth returning to positive territory, Ivan Szpakowski, analyst at Citi Research, told MarketWatch.