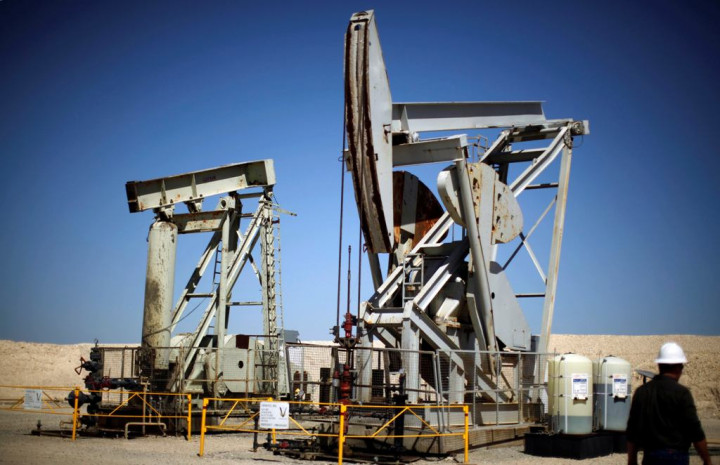 Oil futures extended their losses on 29 November, and finished markedly lower for the month, after oil cartel Opec resisted pressure from its poorer members, notably Venezuela, to cut output amid a glut in the global oil market.
Brent January contract finished $2.43, or 3.4%, lower at $70.15 a barrel on 28 November, the global benchmark's lowest settlement since 25 May, 2010.
Brent lost 18% for the month as a whole.
US January contract finished $7.54, or 10%, lower at $66.15 a barrel on 28 November, the contract's lowest settlement since 25 September, 2009.
Light, sweet crude too lost 18% for the month.
Commerzbank said in a note to clients: "Oil price is likely to continue falling until rising demand and declining non-Opec supply get rid of the oversupply. The key role in this looks set to be played by US shale oil producers who will probably face more and more problems at prices below $70 per barrel."
Capital Economics said in a 28 November note: "The writing is on the wall for Venezuela as falling oil prices exacerbate severe strains in the balance of payments. Both the government's ability and willingness to service its foreign currency debt will be tested over the coming months, and we continue to think that a default is more likely than not in the next two years. As a result, foreign currency bond yields look set to remain very high."
Moody's Slashes Outlook.
Moody's has lowered its pricing outlook for both benchmark crude oils for 2015 and 2016 citing the steep drop in oil prices since the middle of this year.
The price assumption for European Brent and West Texas Intermediate (WTI) has been slashed by $10 in 2015 and $5 in 2016.
Ordinarily, Opec should agree a cut in production, which will limit supply and push up falling prices.
But after a 27 November meeting, the 12-member cartel agreed not to reduce their production cap of 30 million barrels per day for the coming six months, a move aimed at putting pressure on US shale oil producers.
Oil prices have lost nearly 40% of their value since a peak in June.