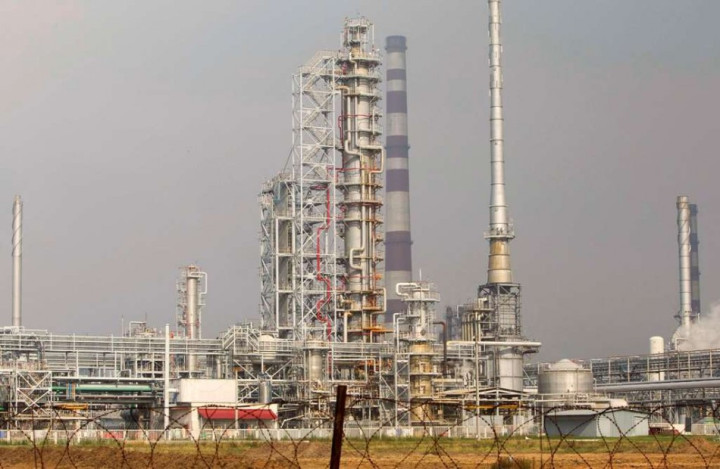 Oil prices dipped after tensions eased in the Middle East, allaying fears of supply disruptions.
Benchmark US crude oil prices for delivery in November ended at $102.87 a barrel on the final trading day.
North Sea Brent crude oil for delivery in November hovered around $109 a barrel, Reuters data showed.
US crude traded at $104.67 a barrel a week ago while Brent traded at $109 per barrel.
Oil prices traded lower after the UN Security Council unanimously agreed to destroy Syrian President Bashar al-Assad's chemical arsenal.
Earlier, comments by Iranian President Hassan Rouhani, who said he wanted to strike a deal with the western powers over Iran's nuclear issue, weighed on oil prices. Market players expect Iranian crude to re-enter global markets in due course.
Earlier, prices were pulled down on news of an unforeseen surge in US crude stockpiles.
The US Energy Information Administration (EIA) said on that US crude reserves had jumped 2.6 million. Analysts on average had tipped a drop of 900,000.
Meanwhile, oil production in Libya, which accounts for over 1.5% of global oil output, is now averaging about 650,000 barrels per day, said National Oil official Belgasem Shengeer.
Libya and Iran are members of the 12-nation Organisation of the Petroleum Exporting Countries (Opec), which accounts for the bulk of the world's oil exports.
"The easing of the geopolitical tensions and the plentiful supply of the market give little reason for any rise in prices," said Commerzbank analyst Carsten Fritsch.
In Libya, oil fields located in the west are back on stream, but protests continue to keep out exports from facilities located in the east. Strikes over pay had hampered oil production and exports from Libya.