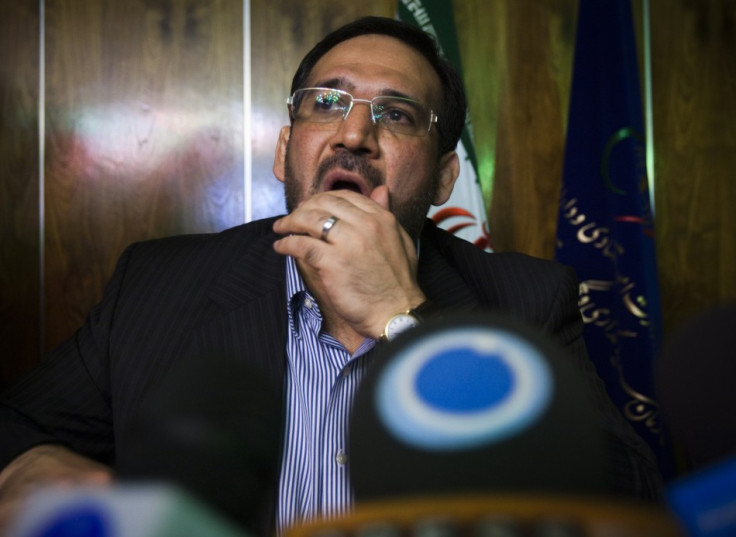 Iran's Minister of Economic Affairs and Finance Shamseddin Hosseini has indicated a rise in international oil price after 1 July, the date set by the European Union for the sanctions to come into effect.
Hosseini indicated that international oil prices might climb to $160 per barrel post sanctions. In February oil prices touched $110 a barrel following heightened tension in the Strait of Hormuz.
The minister was speaking to CNN's Fareed Zakaria GPS which would be aired on 21 May, according to a Bloomberg report.
"We must pay close attention when we speak of oil revenues and sanctions against oil sales, who are the winners and the losers of such sanctions?" Hosseini said during the interview, Bloomberg reported.
"Indeed, it is difficult. But not just for Iran. And we can all rest assured that there will be a considerable increase in international oil market prices. Now, is this the best approach?" he added.
Meanwhile, the G8 meeting held at Camp David discussed in detail the ways to contain Iran's nuclear programme which the Persian Gulf nation reiterates is a civilian nuclear programme.
Israel has earlier indicated that it will not wait for US nod to initiate an attack if Iran goes ahead with its nuclear ambitions.
The summit of the leading industrialised nations such as the US, Canada, the UK, Germany, France, Italy, Japan and Russia vowed to work together to arrest the eurozone economic crisis and to revitalise the global economy.
"We commit to take all necessary steps to strengthen and reinvigorate our economies and combat financial stresses, recognising that the right measures are not the same for each of us," read the joint statement issued by the leaders.
Hosseini opined that his country's economic foundation is strong enough to absorb the jolts of sanctions as was the case with the past 33 years.
"The economic strength of Iran is in such a way that can withstand these sanctions and will not be the only economy to suffer," said Hosseini during the interview.
Oil prices plunged to $92.50 in May, a fall of 12 percent mainly due to the slow growth of the world economy.