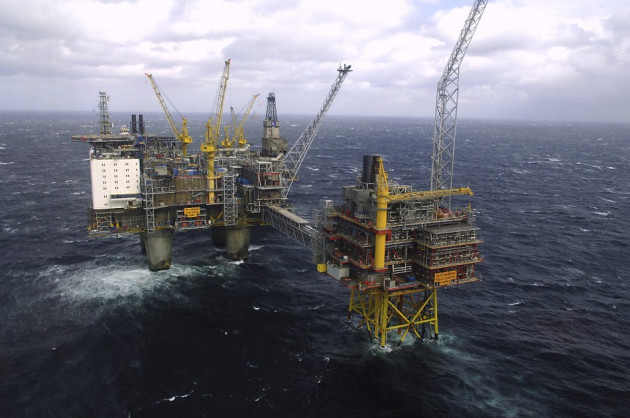 Oil prices should ease off in 2012 as supply increases and demand remains slow across the year, according to two reports.
Opec, a body made up of the world's 12 leading oil-producing countries, has held its forecast of global oil demand growth for the second consecutive month in its Monthly Oil Market Report for April, citing slowing economic activity in the eurozone and emerging economies such as China.
The International Energy Agency (IEA), an independent advisory body for governments of some of the world's biggest energy-consuming countries, said in its latest Oil Market Report that there was a "turning of the tide" in the oil market with rising production from Opec members.
"Coming amid higher Opec production and rising non-Opec supply, the slowing pace of oil demand growth provides further evidence that the oil market is well supplied," said the Opec report.
Opec forecasts oil demand to grow by 0.9 million barrels per day (mbd) across the year.
Total oil production from Opec countries averaged at 31.31mbd in March, up 136,000 on the previous month.
Non-Opec oil production is forecast to grow by 0.6mbd on average across the year.
"Anticipated growth continues to be driven by the US, Brazil, Russia, China, and Colombia, partially offset by declines in Sudan, South Sudan, Syria, Norway, and the UK," said Opec's report.
IEA's report showed Libyan oil production rise to 1.32mbd in March, up 300,000 on February.
Production had all but stopped during the recent Libyan uprising against the dictator Colonel Gaddafi, but has since picked up after he was overthrown in November.
With tensions growing between Iran and the West, IEA cautions over the certainty of continued oil supplies from the Persian state.
"Gains in Opec production to 31.3mbd in March have seen global oil supply move ahead of oil demand for the first time since early 2009," said IEA's Oil Market Report.
"However, despite a recent easing, oil prices remain high, reflected in a now-higher price assumption for 2012 overall.
"Uncertainty over summer supplies, and the potential loss of around 1mbd of Iranian crude due to sanctions, continues to provide price support."
Brent crude oil is at $120 a barrel, down from its 2012 peak of $128.