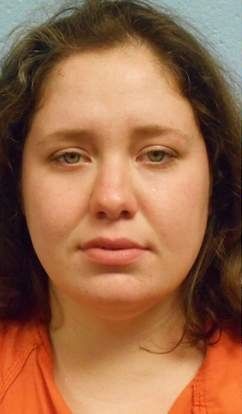 Chambers is accused of driving her car "purposely" round a barricade and running a red light before crashing into spectators, says prosecutor. Payne County District Attorney Laura Thomas said that if she is convicted in the deaths of four people, Chambers is "looking at four life sentences."
Special District Judge Katherine Thomas granted $1m bail and ordered a psychological evaluation for the 25-year-old who is held on preliminary counts of second-degree murder, according to an AP report. Chambers appeared via video link the hearing on Monday (26 October). She only spoke to say "yes" when the judge asked if she could hear her.
Prosecutors have requested more time to interview the witnesses at the scene of Saturday's horrific accident, saying that one of the injured is in a "fragile" state, and this could possibly lead to more charges.
There are claims that Chambers was intoxicated when she crashed her car through barricades although Tony Coleman, Chambers' lawyer told a press conference his client was not drinking alcohol prior to the incident. Police are waiting for blood test results to find out whether she was under the influence of drugs or alcohol.
Coleman said his client's face was blank when he told her about the deaths. He added that he was unsure whether Chambers was aware that she was in jail and had not asked to see her parents or boyfriend.
Summing up his one-hour meeting with Chambers, Coleman said: ""During that entire interview, I was not satisfied at all that I was communicating with a competent individual."
Chambers father, Floyd Chambers, said his daughter had received inpatient mental health treatment several years ago. "She was very good about hiding her problems because she didn't want the family to worry about her, and she kept to herself about things like that."
The crash killed three adults and a 2-year-old boy, named as Nash Lucas. At least 46 other people hurt, including several children who were watching the Oklahoma State University homecoming parade on Saturday 25 October.
The dead adults were identified as Nikita Nakal, a 23-year-old MBA student from India at the University of Central Oklahoma in Edmond, and a married couple, Bonnie Jean Stone and Marvin Lyle Stone, both 65, of Stillwater.
The judge has scheduled the next hearing for 13 November.