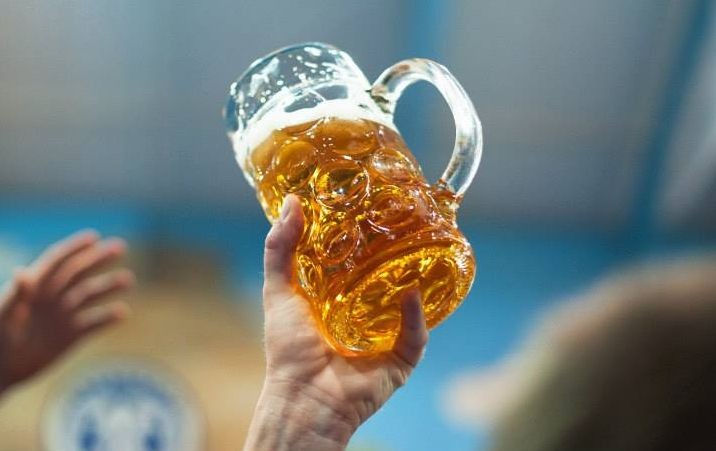 Oktoberfest 2013, currently in its 180th edition, has seen thousands of visitors ever since the world's most famous annual beer festival opened its doors to beer drinkers on 21 September in Munich, Germany.
The 16-day-long festival was declared open with the tapping of the first keg of Oktoberfest beer by the Lord Mayor of Munich, Christian Ude.
The Bavarian capital saw a spectacular start to the beer show featuring dance and music. The traditional opening ceremony also included a 12-gun salute.
Approximately fourteen beer tents at the Theresienwiese fairground in Munich have been brimming with beer-lovers as several carnival rides, Bavarian restaurants and souvenir shops continue to entertain visitors.
The Schottenhamel tent is the most important at the festival. It is here that the Mayor taps the first Oktoberfest beer barrel, after which the other tents are permitted to start serving.
"The Schottenhamel tent, which in 1867 was just a small beer booth with 50 seats, has become the largest Wiesn tent with circa 10,000 seats. The Schottenhamel is the favourite hunting ground for Munich's young people, who meet there to drink and party," according to the official website of the Oktoberfest.
The Munich Oktoberfest is also a showcase for Bavarian culture. The women wear a traditional outfit - Drindl - which consists of a bodice, a skirt, a blouse and an apron - and revellers are dressed in regional costumes.
Oktoberfest, the world's biggest beer festival, was first held in October of 1810 to celebrate the royal wedding of Crown Prince Ludwig, later King Ludwig I, to Princess Therese of Saxe-Hildburghausen.
Beer is the major source of income at Oktoberfest. In 2012, visitors drank 6.9million 'mass' the one litre beer mugs and ate 116 oxen.
Oktoberfest 2013 is expected to attract millions of beer drinkers from around the world before the curtain is pulled over it on 6 October.