Oktoberfest 2017: The world's biggest beer festival in numbers and pictures
Organisers estimate that Oktoberfest's seven million visitors will drink a similar number of litres of beer.
Oktoberfest 2017, which kicked off in Munich over the weekend, is the world's biggest beer festival. Organisers estimate that around seven million people will pass through the gates before the festival ends on 3 October. They are expected to drink a similar number of litres of beer – which seems a little low to us.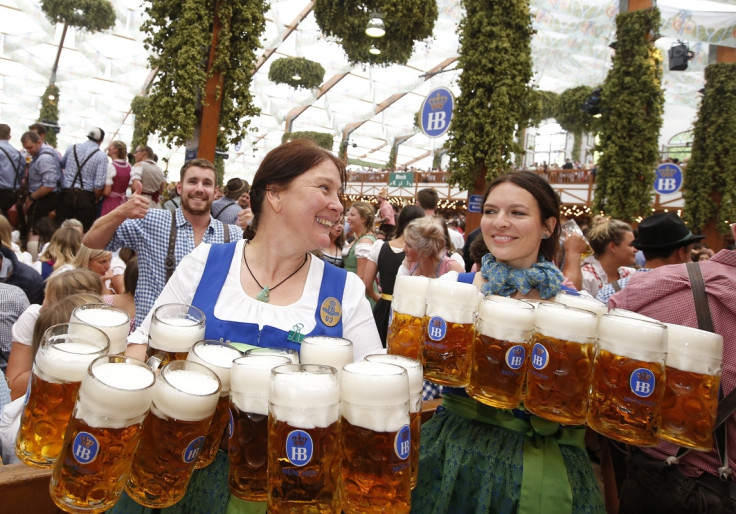 But it's not just about beer. They will also drink 95,000 litres of wine and 42,000 litres of sparkling wine, and eat their way through more than half a million chickens, 280,000 sausages, 75,000 pork shanks, 44,000 kilograms of fish, 116 oxen and 57 calves. (The organisers didn't give figures for any vegetarian options.)
The price of beer has gone up slightly this year, with one litre, served in a mug known as a Maß, costing around €10.90 (£9.62). The Oktoberfest beers are made by Munich's six breweries and are all around 6%. They are served in 14 large tents (up to 11,000 people) and 21 "small" tents (around 2,000).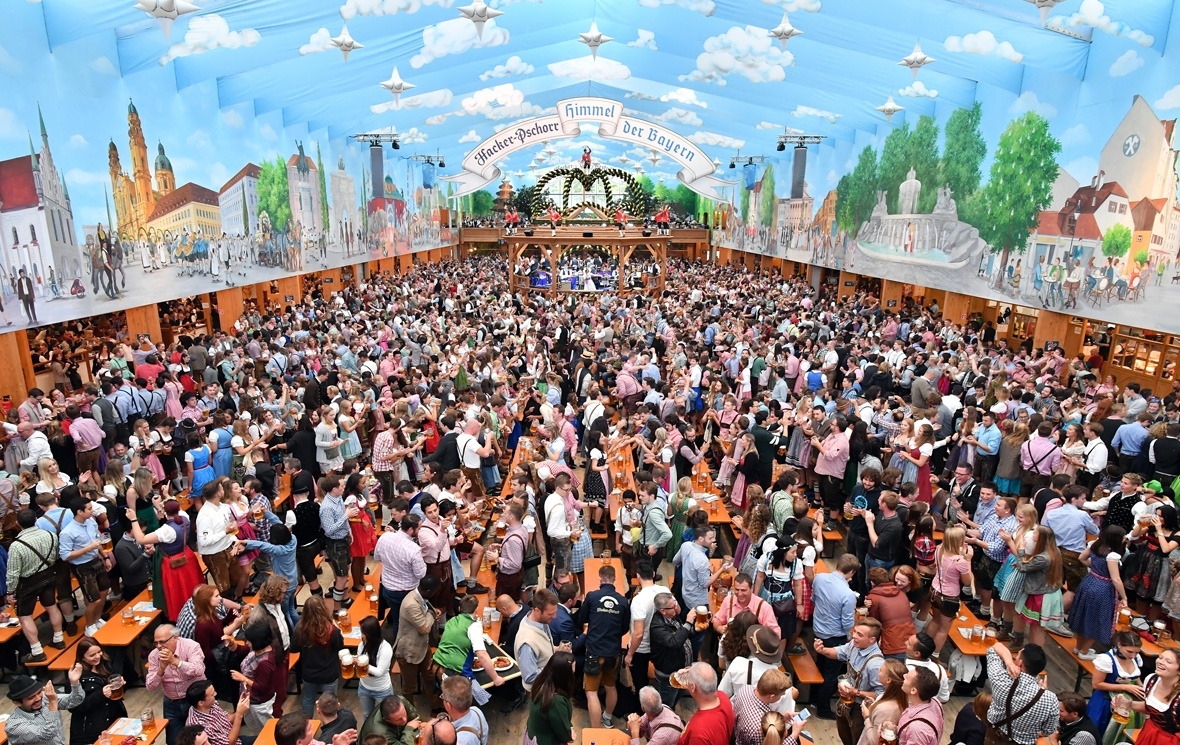 Extra security measures are in place this year, including entrance checks, a fence around the fairgrounds, huge flowerpots preventing vehicles from entering, and a ban on visitors bringing in bags and backpacks of more than a three-litre volume. Similar precautions were taken in 2016 for the first time in the festival's history after a series of violent attacks in southern Germany. More CCTV cameras have been installed along with a new loudspeaker system to guide visitors off the festival's grounds if necessary.
But neither security concerns nor rainy weather deterred the crowds on the first day – attendance numbers are expected to be significantly higher than last year.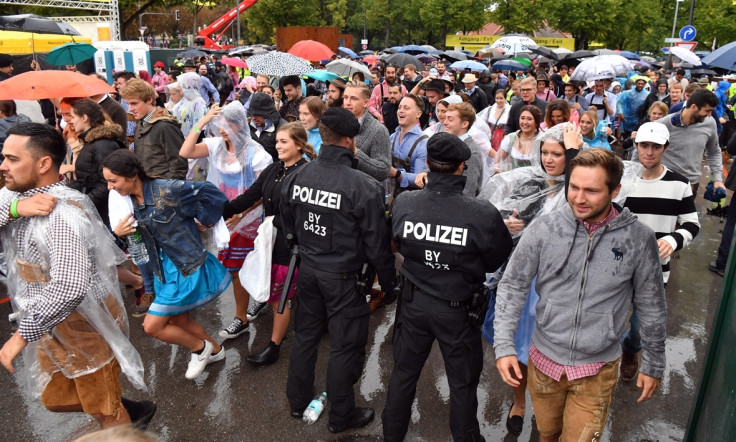 Thousands of people wearing traditional costume marched through the streets of Munich on Sunday (18 September) in an annual parade celebrating Bavarian traditions. Although it's not compulsory, most tourists dress up for Oktoberfest, with men wearing lederhosen with a checkered shirt, high woolly socks and a hat with a feather, sometimes known as a Tyrolean or Alpine hat, and women in dirndl dresses with a lace-up front and apron. Traditionally if the apron bow is tied to the left, it means she is single, but on the right means she's taken (middle might mean she's a virgin or simply undecided).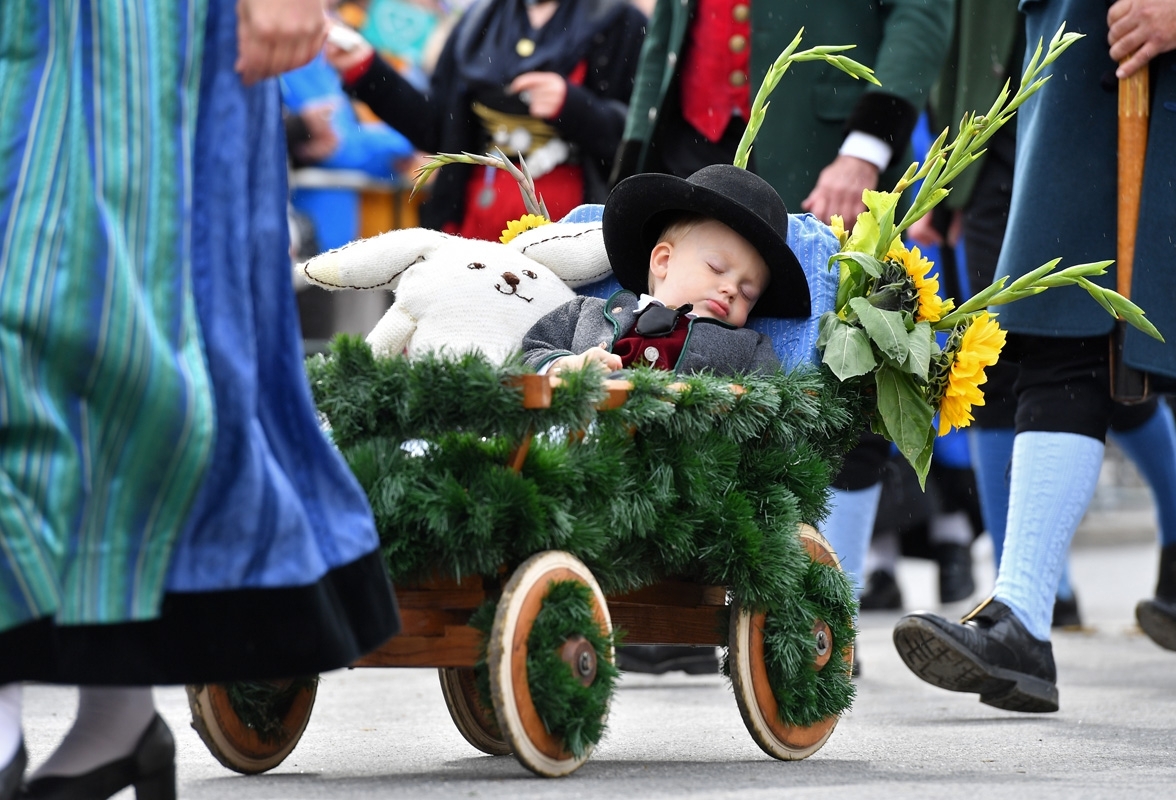 The festival has its origins in the wedding of Bavarian Crown Prince Ludwig and Princess Therese of Saxony-Hildburghausen in 1810. The public celebrations went on for five days and were so popular they have been repeated every October, but were later brought forward to start in September when the temperatures in Bavaria are usually warmer. This year's Oktoberfest runs from 16 September to 3 October.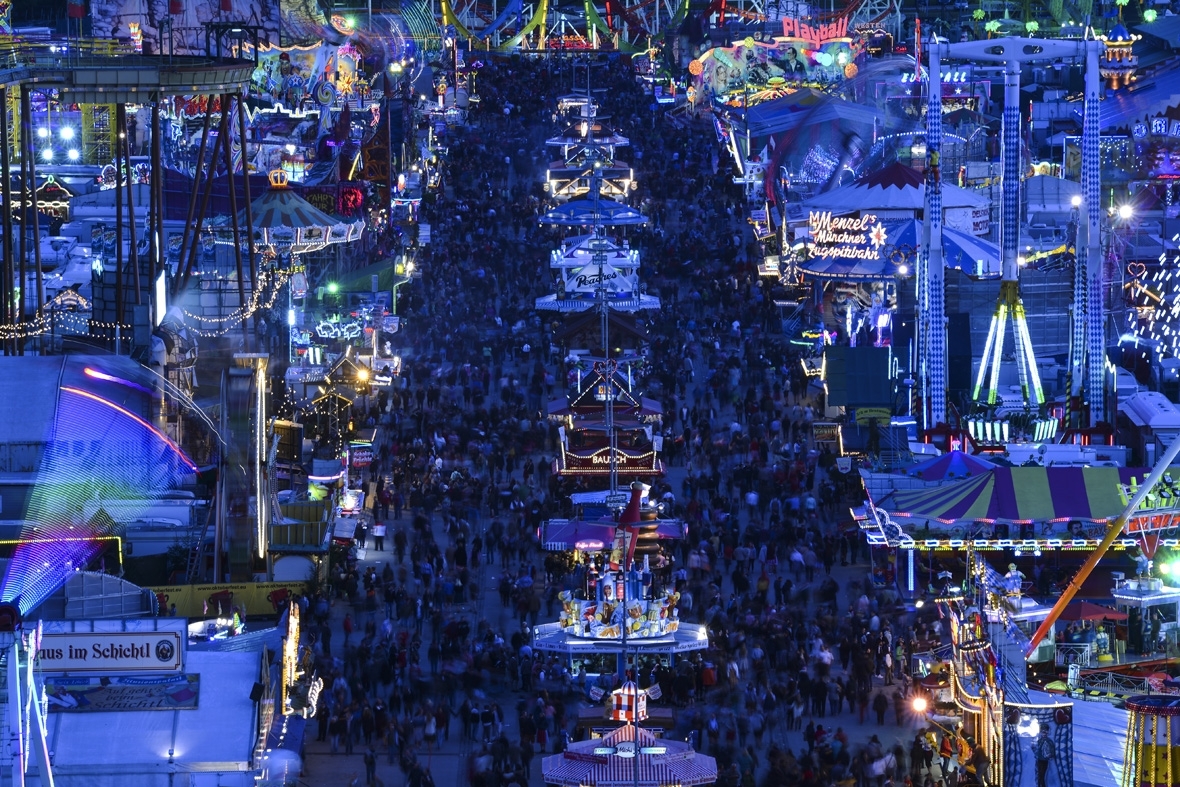 © Copyright IBTimes 2023. All rights reserved.