Oldham West by-election: Jeremy Corbyn faces first election as Labour leader as polls open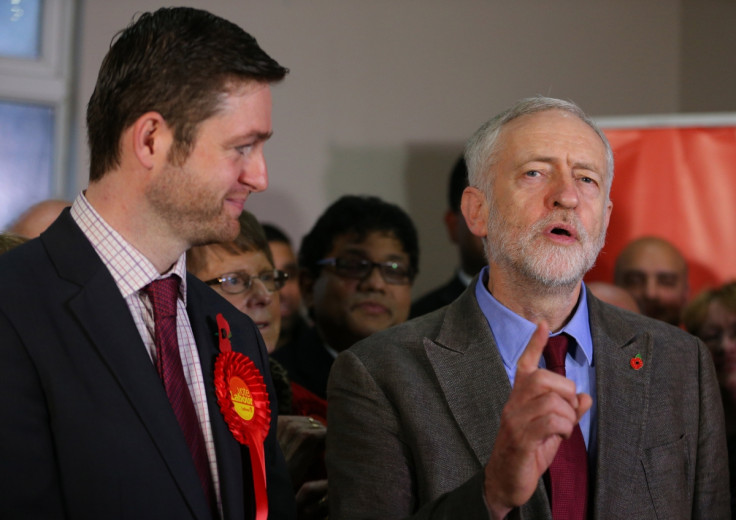 Thousands of voters in Oldham West and Royton are expected to go to the polls on 3 December to have their say in the seat's by-election, in what will be Jeremy Corbyn's first election since he became Labour leader. The vote was triggered after former Labour MP Michael Meacher died in October.
Bookies' favourite Jim McMahon, the young Oldham Council leader, is hoping to retain the Greater Manchester seat for Labour. But Ukip's John Bickley is planning to slash Labour's strong majority of almost 15,000 votes and take the seat for his Eurosceptic party.
The businessman has proved himself to be a strong by-election candidate after running Labour close to the wire in the nearby Heywood and Middleton constituency when a by-election was held there in 2014. Ukip has campaigned on an anti-Corbyn ticket and has painted the left-winger as a "security risk" in a bid to win over traditional working-class Labour voters.
But McMahon, a son of a truck driver, is considered a moderate and beat a bunch of left-wing rivals to secure Labour's nomination for the by-election. "My grandfather served in the army, my father and my partner's fathers were in the Territorial Army," he told The Guardian.
"I raised money to restore my local cenotaph. On 18 December I will be going with pride to London to collect my OBE from the Queen and bring it back to Oldham as a local boy done good. If they want to pick a fight on patriotism, bring it on."
The turnout for the vote, with rain expected and Christmas looming, is predicted to be much lower than the 59.6% in May, meaning postal votes could play a crucial role in who becomes the next MP for Oldham West and Royton.
© Copyright IBTimes 2023. All rights reserved.