Olly Murs has reportedly pulled out of his performance at the Brit Awards 2017 launch show after allegedly failing to receive a nomination.
The Heart On My Sleeve singer was expected to entertain during ITV's live broadcast of the nominations announcement on 14 January. However, a source claims the 32-year-old no longer wanted to be part of the show after learning he had not earned a single nod despite claiming a number one with his fifth studio album 24 Hrs.
A source told The Sun: "Olly is gutted. One of his main ambitions is to win a Brit and he really thought he had done enough to be nominated. As soon as Olly and his team found out he had no nominations they made the decision to pull out."
Supporting the release of his latest chart-topping album, Murs released the singles You Don't Know Love and Grow Up in 2016 but they failed to make a major impact on the UK charts, peaking at numbers 15 and 25 respectively.
Offering a possible explanation on why Murs may not have received a Brits nomination, another insider explained: "Changes in the Brits voting academy this year means the panel is much younger than normal. That has counted against him."
IBTimes UK has contacted the Brits organisers but they have refused to comment on the reports.
Over the course of his career, Murs has received six Brit Award nominations including British male solo artist and British single of the year for the tracks Troublemaker, Heart Skips A Beat and Up featuring Demi Lovato to name a few. The former X Factor contestant is yet to comment.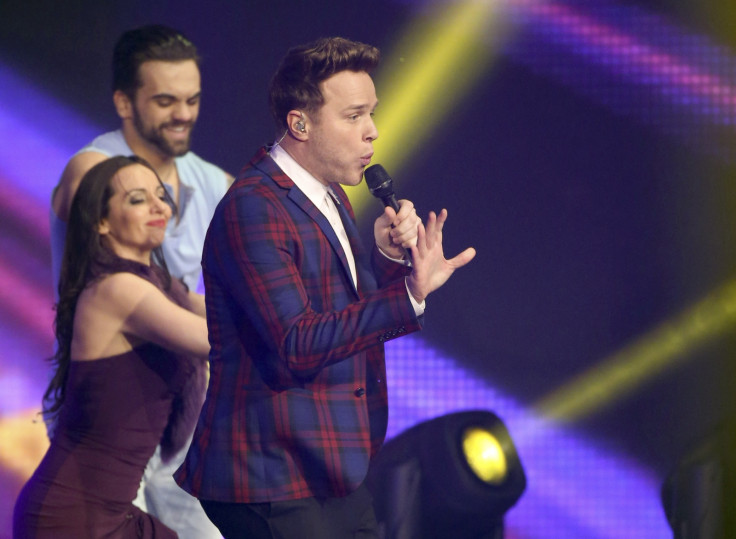 The Brit Awards have suffered criticism in recent years due to the lack of diversity in their nominations choices. After musicians like Stormzy, Lily Allen and Big Narstie expressed their disappointment at the limited range of acts who tend to receive nods, the Brits announced they were making huge changes ahead of the 2017 ceremony.
Explaining the improvements, organisers said in a statement: "The Brits organisers are, with the guidance of a new advisory committee comprising respected members of the Bame [Black, Asian and minority ethnic] music community, exploring a number of initiatives that will enable the event to more effectively acknowledge diverse, breaking and established talent in future, including exciting genres, such as grime, which aren't always considered mainstream but are growing in popularity."
Hosted by Emma Willis, the Brits 2017 nomination show airs on 14 January on ITV at 6pm. The Brit Awards 2017 will take place at London's O2 Arena on 22 February.