It has been four years in the making but as I sit here continuing to stuff things into my suitcase for the three-and-a-half-week adventure, it still hasn't fully hit me yet.
Rio 2016 will be the second time my wife and I have attended the Olympic Games. The first was in 2012, when we attended the London Games. Before attending in-person, we were always passionate fans and long-time veterans as TV watchers in the USA. Filled with excitement and surrounded by the rest of our family, we would huddle around the television every summer night bearing witness to the historic two weeks of sports achievements.
We remember when Mary Lou Retton won gold in 1984 in the women's gymnastics all-around, when Carl Lewis dominated track in field in 1984 in Los Angeles and 1988 in Seoul, in 1992 when the Dream Team saved USA's Olympic Basketball, when the Magnificent Seven won gold in 1996; the list goes on and on. We imagined that as wonderful as it was to watch the events from our living room, nothing would ever compare to actually being there. We were right. London 2012 was a fulfilment of a life-long dream and as we prepare for our Rio departure – our dream continues.
For London, while the travel plans of finding flights and hotel rooms felt like a full-time job, the most difficult feat of all was securing tickets for the events we wanted to see. We would rise early and stay up until the late hours of the night repeatedly checking and refreshing multiple official sites in hope that we would land some tickets to the 2012 Summer Games. We eventually learned the time of day when additional tickets were added to the websites and slowly started to pick up tickets for the events on our list with one here, one there.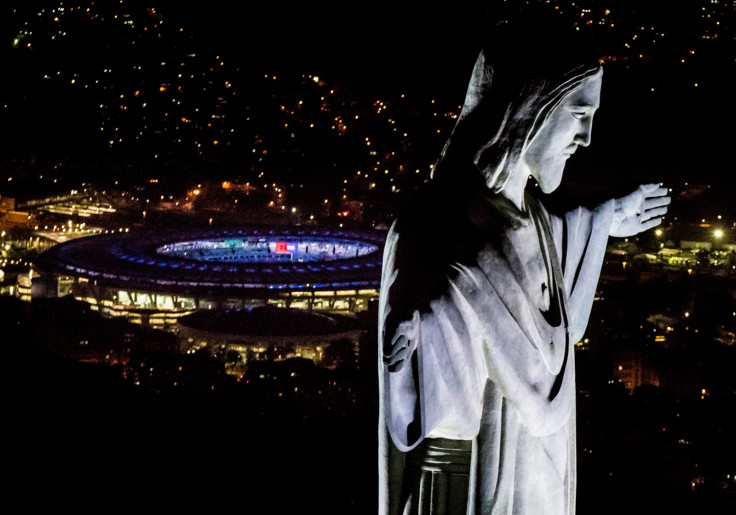 Ultimately, we attended 14 events during the eight days we were in London and had the time of our lives seeing Michael Phelps in his last London swim, watching Usain Bolt anchor the 4x100M relay setting a new world record, and took in the pageantry of the Closing Ceremonies with breathtaking entertainment and the pass of the baton to the next in line, Rio De Janeiro for Rio 2016 in Brazil.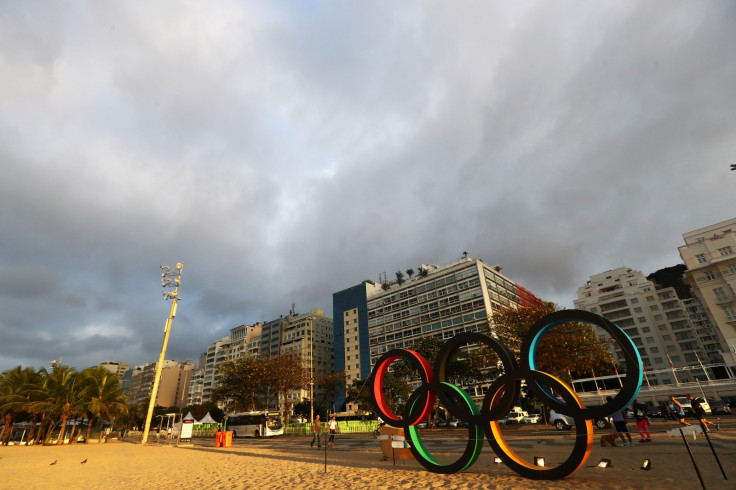 We knew at that moment we would be going to Rio.
For us, the Olympic Games are not only about sport, but also about the great and diverse people we met along the way during the other experiences we had whether it was at the Team USA House or the Chase Visa VIP lounge. We made a lifetime worth of friends and memories in only eight days.
As soon as we hit the ground back in the United States, our attention began to turn to Rio 2016. We sought out every piece of information we could about the Games. When would tickets go on sale? What was the hotel situation like? Could we possibly go for the entire Olympic game period? And, what would it be like travelling to Brazil since we had never before been to South America. We decided to answer our last question first by taking a vacation to Rio de Janeiro in early 2015. We had a wonderful time, made sure we learned the best routes and stopped by every venue and stadium that would be used for the Games while also seeing all popular tourist sites.
For Rio 2016, we are set with flights, rooms, city knowledge and tickets for 26 events over the 17 days of competition including Opening & Closing ceremonies, swimming, gymnastics, football, athletics, and basketball. We will take in all that Rio has to offer and meet amazing people from around the globe who we hope, like people we met in London, will too become lifelong friends. And in addition to all of this, I will be blogging for you, readers at International Business Times UK throughout the Olympic Games. I can't wait to share my fantastic Rio 2016 adventure with you!
Ken Hanscom is a leading authority on corporate sports ticket programs and serves as Chief Product Officer at InviteManager, which makes it easy for companies to share events, sports tickets and experiences with their customers while proving the ROI. He can be reached at Kenh@InviteManager.com and on Twitter @KenHanscom