Egypt Spy Chief and Mubarak No 2 Omar Suleiman Dies in US
Sudden death for senior politician who tried to jump from Mubarak camp to 'protecting goals of 2011 revolution'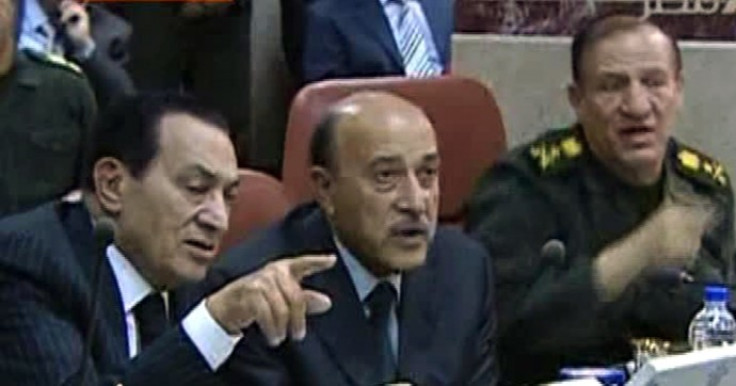 Egypt's former vice-president and long-time intelligence chief to ousted president Hosni Mubarak Omar Suleiman, has died at the age of 77 in the United States, the Egyptian state-run Mena news agency reported.
"He was fine. It came suddenly while he was having medical tests in Cleveland," aide Hussein Kamal told Reuters.
The cause of death has not been revealed. Preparations are under way to transfer the body to his homeland.
Mubarak appointed Suleiman vice-president in February 2011 as the revolution in the country was reaching critical mass.
Mubarak was deposed soon after by the popular uprising and Suleiman pledged to protect the goals of the revolution despite his complicity in the crackdown on protesters.
He was disqualified from the presidential race after failing to garner the required signatures from various governorates.
In 1995, Suleiman ordered troops to ship an armoured vehicle to Addis Ababa to ferry Mubarak around Ethiopia on a state visit, a move that saved the president's life by thwarting an assassination bid by Jama'a al-Islamiya gunmen.
Born in the Egyptian town of Qena, Suleiman was trained at the Frunze Military Academy in the former USSR. He served in the 1962 Yemen conflict and the Arab-Israeli wars of 1967 and 1973.
His spying career began in 1986 when he was made deputy head of military intelligence. In 1991 he was upgraded to director, before being appointed to the top General Intelligence Services office in 1993.
In the decade-long partnership with the CIA, Suleiman's bureau was responsible for identifying and receiving suspected Islamist militants from around the world.
© Copyright IBTimes 2023. All rights reserved.