Once Upon a Time Season 3 ended with Emma bringing back Robin Hood's dead wife from the past, thus ending Regina's only chance at happily ever-after.
According to reports, Henry will keep Regina from slipping to the dark side again.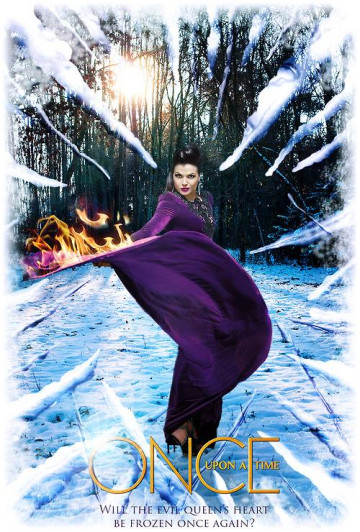 "We're going to see Henry on a mission with Regina this year," executive producer Edward Kitsis told Entertainment Weekly. "And maybe some of his light side will rub off on her."
Meanwhile, series co-creator Adam Horowitz revealed to TVLine that the show's 4th season will dig deeper into Captain Hook's (Colin O'Donoghue) back story again.
"There is more delving into his past to come," he teased, though the mystery, as to whom Hook traded his Jolly Roger with in exchange for Emma will be revealed "somewhere down the road."
In the midst of everything, characters from Disney's hit movie Frozen will be introduced. The first teaser is already out. The promo shows Queen Elsa, played by Georgina Haig, passing through the town leaving her chilly mark wherever she goes.
Other than Queen Elsa, other Frozen characters who will visit Storybrooke this fall include, Elizabeth Lail as Anna, Scott Michael Foster as the iceman, Kristoff, Tyler Jacob Moore as the evil Prince Hans and John Rhys-Davies as the wise Troll King.
Once Upon a Time Season 4 is set to premiere on September 28 at 8 pm on ABC.
Watch the first teaser of Frozen's arrival in Once Upon a Time.