They have sold millions of records from creating catchy pop songs but One Direction could be experimenting with hip hop for the first time.
As fans anxiously await the boy band's fifth album, US rapper Wiz Khalifa has revealed Harry Styles once promised they would work together in the future.
The See You Again chart-topper reportedly told The Sun of their conversation: "They [One Direction] haven't done a collaboration with a rapper and I'd love to work with them.
"I was once on the same flight as Harry Styles and he told me I would be the first rapper they'd do it with."
The warm feelings are mutual as Khalifa, 27, praised the British group for their global success, adding: "I have a big respect for [them]. They're artists and are fans of music, that's what makes them good."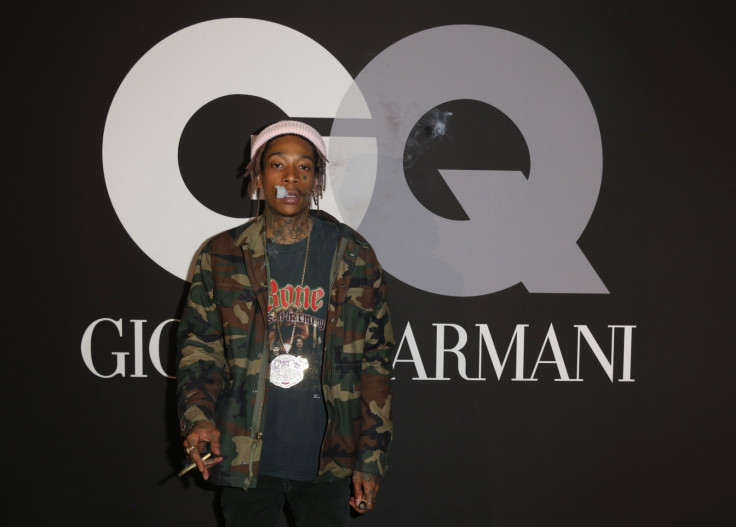 If the collaboration does come to fruition, it will be the first time 1D have featured another artist on a single. However, the likes of Ed Sheeran and McFly have written songs for their previous albums.
The What Makes You Beautiful singers are working on their new album, the first without former bandmate Zayn Malik who quit in March, and Liam Payne recently revealed it will sound slightly different to their past records.
Speaking to Capital FM, Payne said: "The album is coming together really well, actually. The boys we've been writing with have come up with some great, great songs.
"It's kind of like a bit Oasis-y almost, which is ace. I love that. The songs have come out a bit more chilled because I think we want this to be quite a long-lasting album that you can listen to any time."
In addition to his boy band duties, Styles, 21, has used his talents as a songwriter to pen tracks for other artists, including Problem hitmaker Ariana Grande and X Factor USA contestants Alex and Sierra.