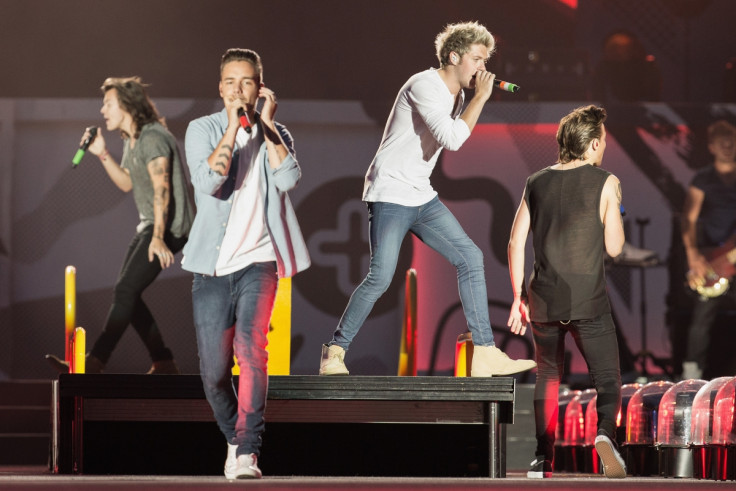 If you thought One Direction's new song, Temporary Fix, was about sticking a hat on when you have a bad hair day or taping up a leaking water pipe until the plumber calls round, you are gravely mistaken. Niall Horan has admitted the track, which he apparently penned with British songwriter Wayne Hector, is actually about casual romps.
Speaking to MTV News, the 22-year-old singer revealed the song which appears on the band's forthcoming album Made In The AM has a bit of "dirt and grit" to it, which was inspired by his past "grungy" nights out.
"It's basically about being in the bar, and some guy is chewing the ear off you. He's got a few drinks on him, and you can tell by her body language that she doesn't want to be there, so you come over to her, chat to her," he explained.
He added that everybody could relate to the track because we all had "a grungy night out" every so often. "Then the chorus is basically about 'I can be your temporary fix'. We don't have to call it anything - just kinda... it's relatable I guess," he said. "Everyone has."
Elsewhere in the interview, bandmate Harry Styles talks about Walking In The Wind, which he said was influenced by Paul Simon's seventh studio album, Graceland. "The way in which the verse is so conversational and informal, and it's not like melody melody melody - it's like spoken word, and kind of drifts and peaks and troughs," he said.
Made In The AM, which is set for release on 13 November, will be the former X Factor stars' last release for a while as they take a hiatus to pursue solo projects. The boys will have competition when they release their album, though, as Justin Bieber is set to release his long-awaited LP, Purpose, on the same day.