Former Oasis singer Noel Gallagher has hit out at One Direction yet again, this time taking aim at Harry Styles and former boy band member Zayn Malik. In his tirade, the rocker claimed Styles lacks star power while also claiming Malik will struggle to launch a successful solo career.
Gallagher, who has vocalised his dislike for the British boy band several times in the past, unleashed his opinions in a new interview with Esquire magazine. Claiming Styles, 21, lacks "spirit", Gallagher said: "I'll tell you what's wrong. Fame's wasted on these c***s today. Harry Styles has got nothing to say for himself – nothing. 'You alright, mate?' 'Uhhh'. That's it. The gig will never die because you can't download it. You can't download spirit."
He continued of Malik, who quit 1D in March 2015: "And, so, for the likes of me who persevered from an early age to play the f*****g guitar and write songs and practice and practice and practice, I'll be fine. God help f*****g Zayn Malik." The High Flying Birds frontman slammed Malik, 22, in May 2015 when commenting on the young singer quitting the boy band to enjoy life as a "normal 22-year-old".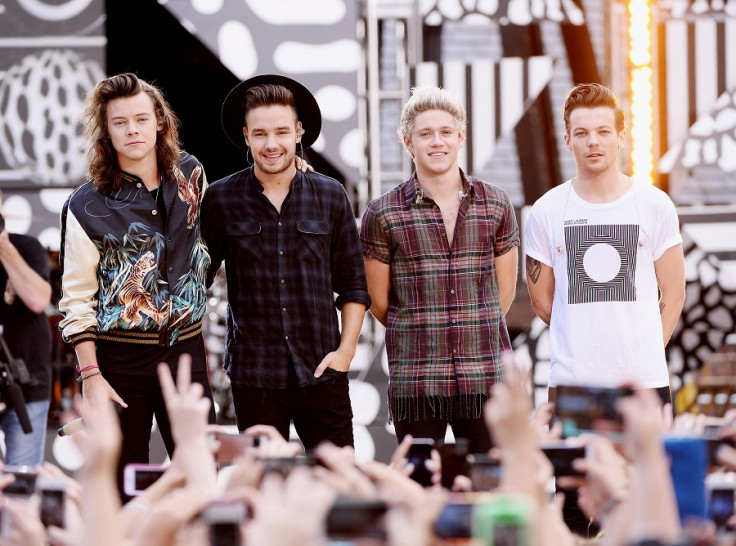 Gallagher told Rolling Stone magazine: "I'll say this to you, Zayn: You might have wanted to be a normal 22-year-old, but you won't want to be a normal 25-year-old. F****n' get a good accountant because life is very f****n' long." In 2013, the outspoken singer also criticised One Direction's music, telling GQ in an interview: "[It's] pretty f**king dreadful, the music is. I can't get my head round pop music. It's all on the same frequency."
EastEnders star Danny Dyer appears to share similar sentiments about One Direction as the actor wrote in his new autobiography, The World According To Danny Dyer: "I do not understand how they've sold more than The Beatles and The Stones. How can that be? I've met 'em and they're OK but pretty unremarkable kinds of blokes. Most of 'em are so bland and nothingy that you wonder if they could get an automatic door to open for 'em. I've seen holograms with more presence."
In his interview with Esquire, Gallager also opened up on his four-year marriage to wife Sara MacDonald, revealing: "I know it's extremely un-f*****g rock 'n' roll to say this, but the person I prefer to hang out with more than anyone is my missus. She's my favourite person to go on holiday with, to go to dinner with, 12-hour lunches, go to the party. She means everything to me. She's a f*****g good girl."